Part of our ongoing series of Book-It interviews conducted by TeenTix writers.
by Melissa Carter, Book-It TeenTix Writing Project Contributor
---
"I am a sucker for a love story" Annie Lareau admits while talking about Hotel on the Corner of Bitter and Sweet—currently playing at Book-It Repertory Theatre. Lareau is not only the director and adapter of Hotel, she is also the director of touring and outreach at Book-It. She has been a member of the Book-It staff for the past eight years and is "very passionate about Book-It's mission and our ability to encourage reading and the love of books at all ages."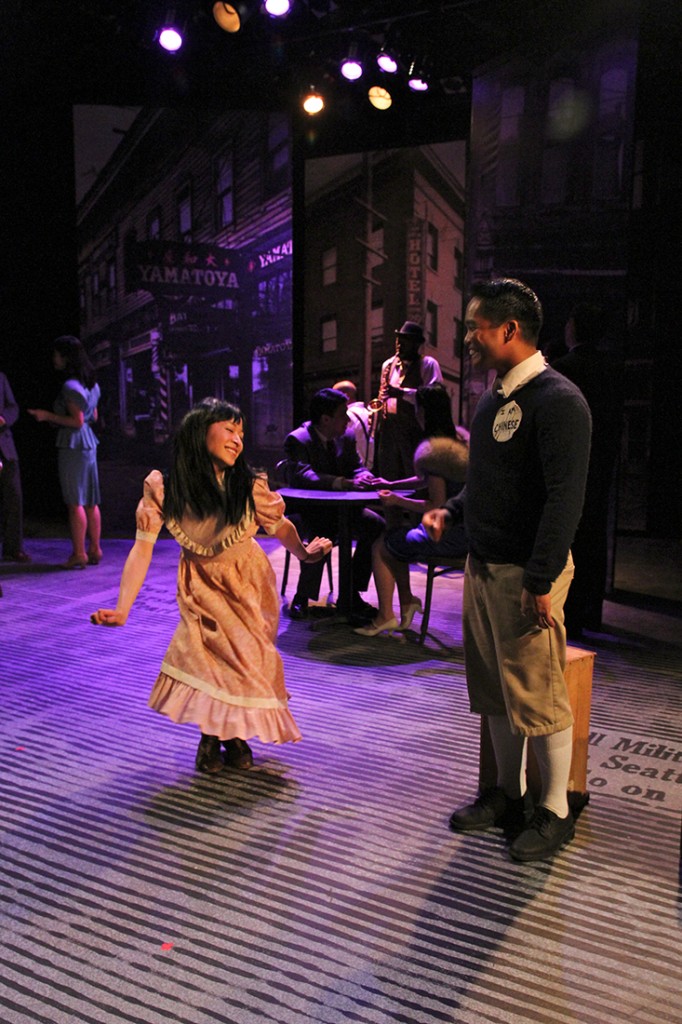 Lareau may play many roles in the theatre community, but when it came to Hotel she had no doubt as to what part she wanted to be cast in. As soon as she discovered that the rights for Hotel on the Corner of Bitter and Sweet were up for grabs in the midst of a phone conversation with an agent, she "ran into the office of [her] artistic director and shouted, 'I want to do this book! I want to adapt it and direct it! We have to do this book!'" and got to work right away.
Hotel… is set in Seattle's own Chinatown. It is the story of Henry Lee as he struggles to connect his past to his present. At the beginning of the play, Henry's past memories are stirred by the discovery of a parasol that once belonged to his childhood sweetheart and was left behind when she and other families were rounded up and sent to a Japanese internment camp during World War II. Lareau says that "the thing that inspires me most about this story is that it shows our local history in a different light. Many people know about the Japanese internment but few know how it affected our very own community and even fewer know much about the Chinese/Japanese war during that time and how it affected the relationship between those communities here."
Any book being translated into a play needs to be cut and adapted. This presents the director with both the freedom to decide what to include and the challenge of making these difficult creative choices. Lareau explains that putting it all together is a "collaborative process" with lots of talent and points of view coming together to find the right path. "The script and show is in a constant state of change and shaping all the way up to opening." In adapting this book to stage Lareau regretfully had "to lose some of [her] favorite moments from the book for the greater good." In addition, this particular play includes heavily choreographed group scenes which provide an extra challenge.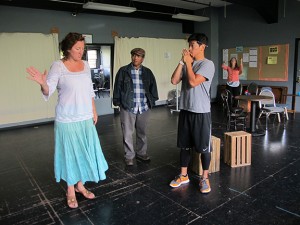 Despite the trials that come with adapting and directing this demanding show, Lareau says that "the level of excitement that started with that phone conversation has remained for me through every step of this process." When all is said and done, she wants the audience to walk away from this unique love story "with a renewed sense of tolerance for those that disagree with their point of view, or who come from a different culture or religion than they do." In bringing this poignant story to the stage she hopes to broaden the worldview of the audience so that they are instilled with a greater sense of global unity and "they recognize the need to see the world, and not just their neighborhood, as their community."