Co-Artistic Director Myra Platt discusses Book-It's Twain Talk series. To learn more about these community conversations and to see the full schedule, click here.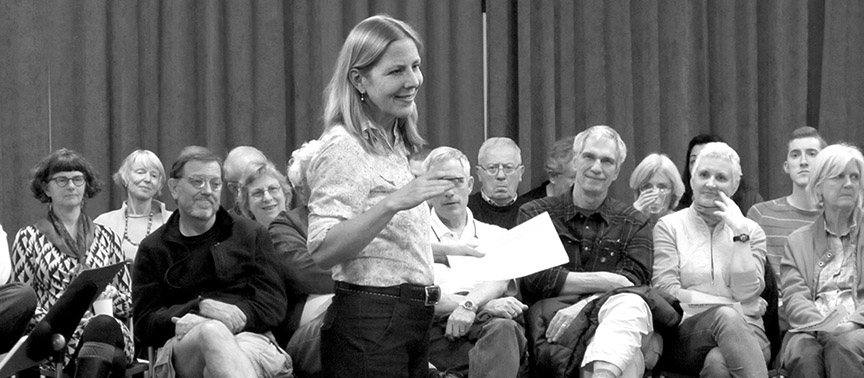 ---
Are Twain's observations on race in America as relevant now as they were a hundred years ago?
The popularity of this novel continues to be followed by controversy. According to the Associated Press, Adventures of Huckleberry Finn is the fourth most banned book in the United States. Book-It doesn't shy away from banned books. Our Danger: Books! series tours a collection of the ever-growing number of banned or challenged books to middle and high schools each year.
Between 2003-2005, Book-It company artist Laura Ferri adapted and directed scenes from the novel that toured to more than 60 schools in the Puget Sound region. The company remembers that the reactions to Twain's work were often heated. Now, ten years later, the novel is no less controversial. Adventures of Huckleberry Finn: Uncensored, as conceived by Jane Jones and Judd Parkin, gives us all a new opportunity to vocally and honestly respond.
Last fall, Book-It partnered with Franklin High School in helping David Ehrich's junior Language Arts class navigate their way through this historic novel. Jane Jones audited the class as part of her prep for conceiving her vision of the play and Book-It Director of Education Gail Sehlhorst teamed up with poet and teaching artist Daemond Arrindell to offer students a Book-It Style approach to the curriculum.
With support from Humanities Washington, and a cadre of community arts and humanities partners, Book-It offers Twain Talks—a series of community conversations around the topic of Twain, his novel, and racism. We want to take a candid look at where our culture is today compared with Twain's time. To lead our discussions, Book-It has invited notable scholars David Bradley (University of Oregon); Jocelyn Chadwick (Harvard University); and Shelley Fisher Fishkin (Stanford University)—all three of whom are featured in Ken Burns' documentary on Mark Twain—Nancy Rawles, author of My Jim, and Sharon Williams, managing director of CD Forum.
Gail and I reached out to some of Seattle's local leaders to serve as our advisors on the project. These individual meetings were electric exchanges of ideas and questions. Our humble thanks to Ross Baker, Kathy Hsieh, Leilani Lewis, Valerie Curtis Newton, and Daveda Russell. We are grateful to our partners: CD Forum, Northwest African American Museum, Franklin High School, and Town Hall. Thank you all for joining us in this community endeavor.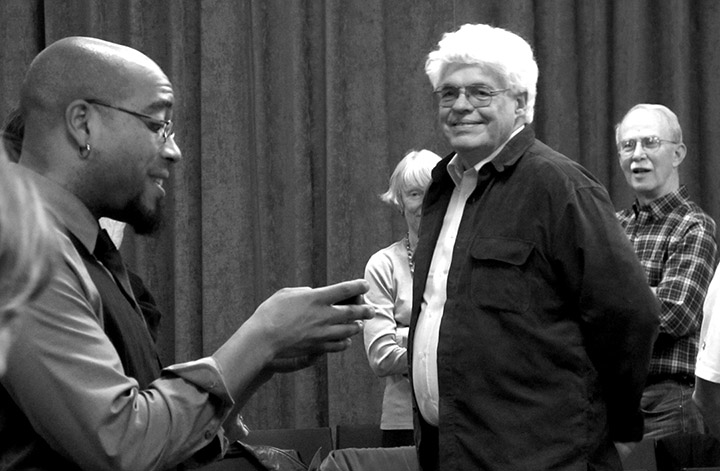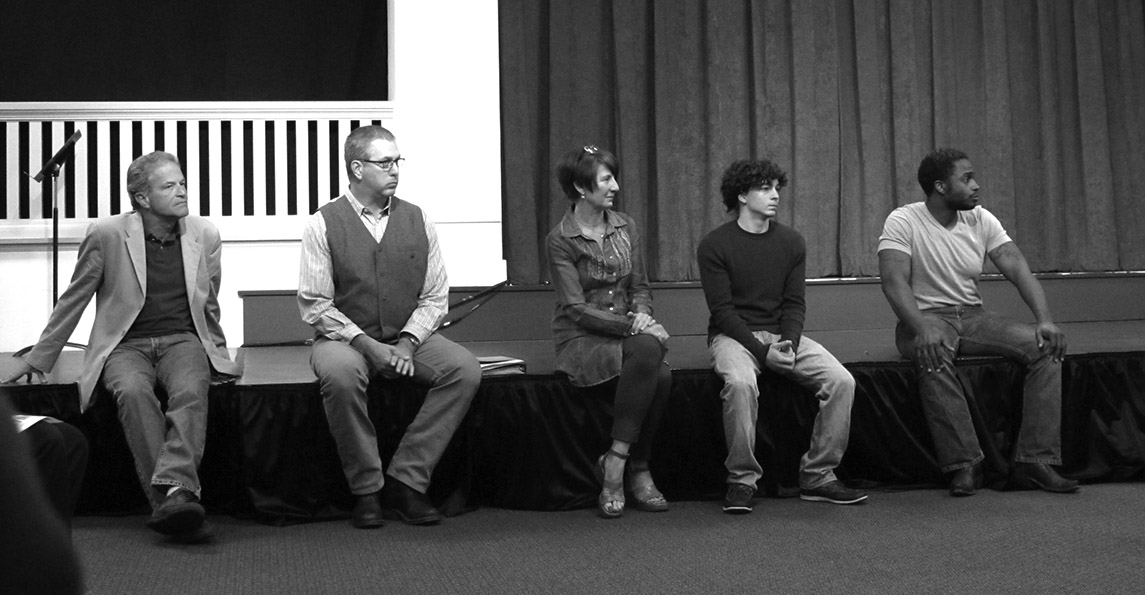 ---
Book-It's Twain Talks series runs until May 5. Click here for the full schedule of events.