Part of our ongoing series of Book-It interviews conducted by TeenTix writers.
by Alia Rose , Book-It TeenTix Writing Project Contributor
---
The Financial Lives of Poets may at first be an odd choice for the title of a novel—at first glance, it speaks little of your book's humorous tone.
Financial Lives of the Poets is a reference to The Lives of the Most Eminent English Poets, a famous eighteenth-century book about writers by Samuel Johnson. My title is a comic version of that.
At what age did you begin writing?
I began writing as a kid, 7 or 8, I guess. I started a magazine in my family called "Reader's Indigestion," which reported on the "news" in my family and employed my siblings and cousins as writers. I wrote for my school newspapers in junior high, high school and college and then worked for newspapers after college before publishing books.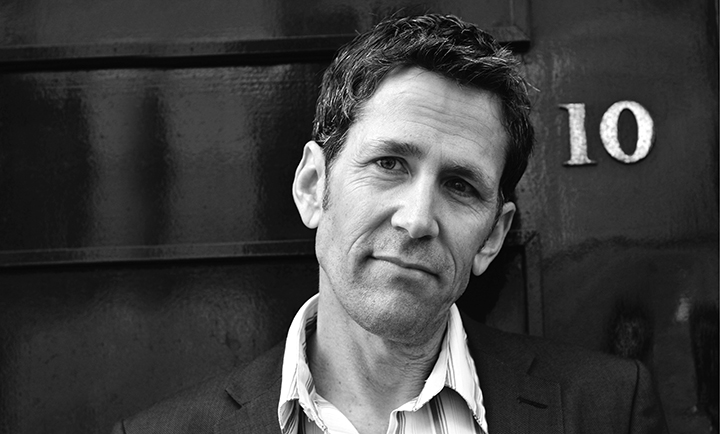 What writers have inspired you?
So many, it's hard to know where to start, so I'll pick three. Kurt Vonnegut was my first writing hero, a writer whose work showed me how you could be funny and invite readers in, while showing what it meant to be human. Reading Joan Didion was remarkable—the way in which the sentences themselves seemed like chiseled stone from which she sculpted stories about her main subject: the anxious and fractured state of American culture. And Richard Russo's combination of humor and pathos meant as much to me as getting to know him and seeing that a great writer could be down to earth.
[As an interesting side note, Book-It Repertory Theatre produced A Long Walk to Forever by Kurt Vonnegut Jr. in their 1995-1996 season.]
What is your writing process?
My process is pretty simple. I take notes in a journal during the day and then wake early and get to work, usually by 5:30 a.m., and then I write new fiction for a few hours. I don't answer emails or get on line until I've worked for a few hours. After that I try to do revisions, and then later answer emails, etc … I constantly revise and rewrite. My books have taken as long as fifteen years to write, but because I'm always working on several things at once, I've managed to publish a novel every three years or so.
This schedule seems to have paid off—so far, he's published six novels, a nonfiction book, and several short stories including the recent, We Live in Water.
What was the inspiration for The Financial Lives of the Poets?
Originally, I wanted to write something that made me laugh. The other novels I was working on seemed so elaborate and heavily structured and I just wanted to write in this voice—Matt Prior's—that made me laugh. But the novel quickly became serious, too, a story about how the recent financial crisis impacted a family. The book remained funny, I think, but also moving.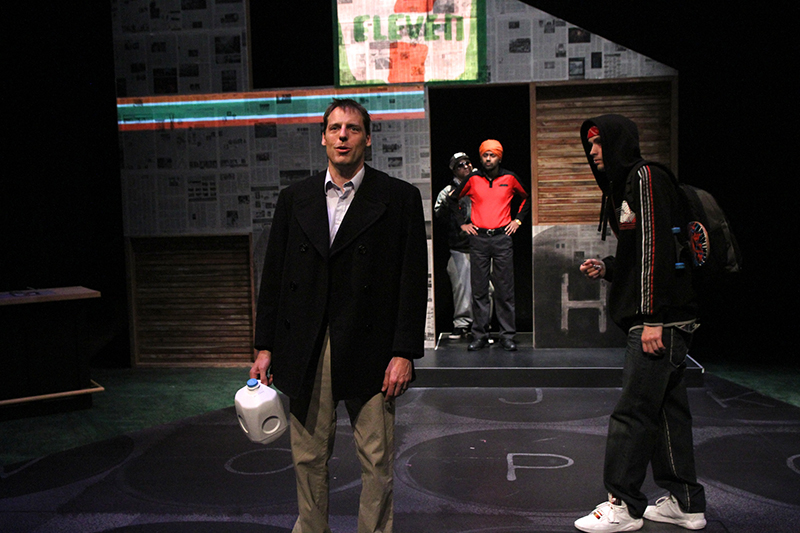 What are your thoughts on Book-It adapting your book as a literary play? Have you been part of the process in any way?
I'm thrilled that Book-It has chosen my novel, and I can't wait to see what it's like. It's great to see talented people make something of the words I wrote. I haven't had any part in the process; I suppose I'll be an audience member like everyone else.
---
The curtain will rise on The Financial Lives of the Poets starting June 7  and will run through June 30, 2013. Tickets are on sale now for all performances.