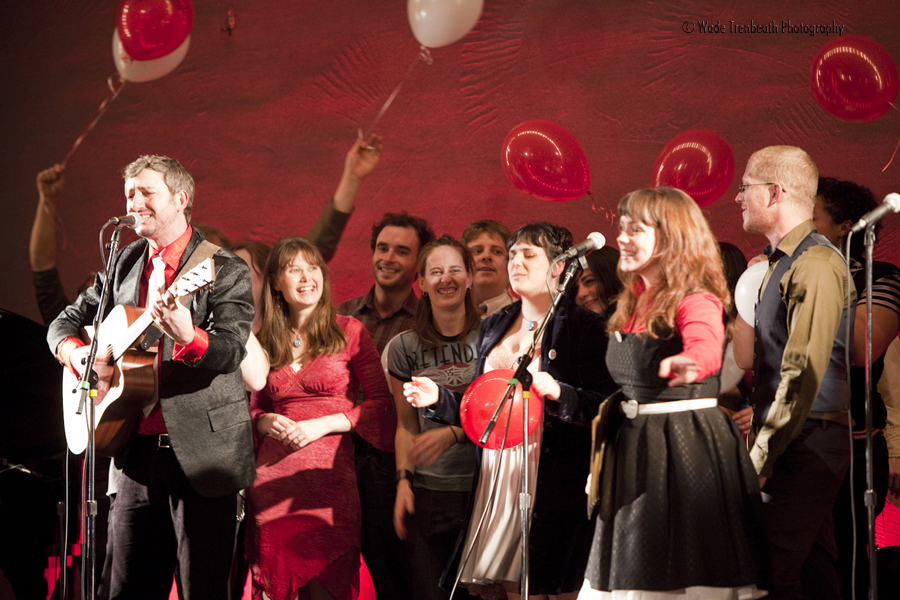 "Literature, meet Theatre… and Music!" Book-It is excited to be teaming up with The Bushwick Book Club Seattle for a season-long partnership. Join Bushwick and Book-It for pre-show events throughout the season and enjoy live performances of music based on the novels you're about to see onstage.
Our next pre-show event will be…
Thursday, October 3 | 6:30 – 7:10pm
The Bushwick Book Club Seattle will present original music inspired by She's Come Undone. The folks at Bushwick will perform their own songs based on the novel in the lobby of the Center Theatre from 6:30pm – 7:10 before the show. For more information, visit our Facebook Page.
---
Hear from Bushwick Book Club Seattle Program Director Geoff Larson:
[soundcloud url="http://api.soundcloud.com/tracks/113281705″ params="" width=" 100%" height="166″ iframe="true" /]
[quote]My name is Geoff Larson and I am the program director for The Bushwick Book Club Seattle.  We are a group of musicians who write music inspired by books. When we write music inspired by books we like to perform that music for a live audience.  Seattle's Arts community has proven to be the perfect platform for our book-inspired programs, and it is an honor to be a season partner with Book-It Repertory Theatre. With the joining of literature, theater and music, both organizations hope to foster literacy and the artistic vitality of our community. To that end, Bushwick will perform book-inspired musical programs throughout the year at many of Book-It's events, including the mainstage as a Happy Hour pre-show event, and with The Family Fun Series.  Remember to be inspired!  And Read on![/quote]
Learn more about the group by visiting their website, following them on Facebook, or by checking out their music on Bandcamp