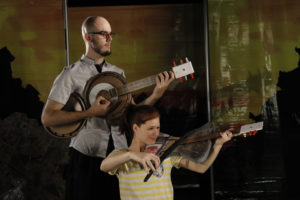 Our Arts & Education program is touring season Ada's Violin: The Story of the Recycled Orchestra of Paraguay by Susan Hood this summer after a successful tour in 2017. Adapted and directed by Book-It Director of Education Annie DiMartino, Ada's Violin is an extraordinary true tale of the Recycled Orchestra of Paraguay. Ada Ríos dreams of playing the violin, but only until a music teacher named Favio Chávez arrives does she fulfill her dreams.
"The world sends us garbage, we send back music." –Favio Chavez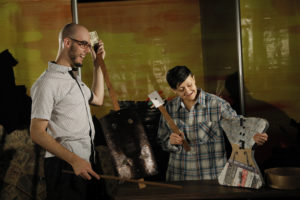 Director's Notes from Annie DiMartino
The story is about the transformation from something discarded into something beautiful and meaningful. It's magic. Our design elements and the way we bring the story to life on stage conveys the magic that lies within the pages.
During a magic show, even the most skeptical audience member experiences a moment that questions "What if?"
What if
we could levitate?
What if
we could make things disappear?
For the characters in Ada's Violin, those "what if" moments start happening right away: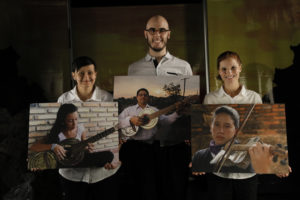 What if
Favio Chavez started to teach music?
What if
Abuela Mirian signed up her granddaughters to learn an instrument?
What if
Senor Gomez could make instruments from recycled elements?
What is most inspiring about these many "what if" moments, is the fact that it opened the door to "Why not?" As soon as we have
why not
, we have motivation for action and from action comes change. The change is what happened in Cateura those many years ago.