2023-2024 Mainstage Season
Book-It Repertory Theatre is pleased to announce our 2023-2024 season of plays, scheduled to begin September 15, 2023. Book-It will present four mainstage productions, including two world premieres.
"Book-It's 34th Season offers a slate of stories packed with unexpected journeys, with both the characters and the audience embarking on these stunning expeditions, following where those paths lead, and investigating what questions are raised—and what life-altering decisions are made—along the way.  It is a season full of remarkable, innovative artists exploring well-known stories with original interpretations." – Interim Artistic Director Kelly Kitchens
Three of the four plays this season will feature the "Book-It Style" which transforms narrative from the text into compelling and revelatory dialogue between characters.
Subscribe now! Individual tickets go on sale beginning July 1.
2023-2024 Season Subscriptions
3-Ticket Flex Pass: $156
With the Flex Pass you are buying 3 tickets to use any way you want. You can use one ticket for each of three plays, three tickets for one play, or however you'd like to allocate them. The choice is yours!
---
2023-2024 Season of Plays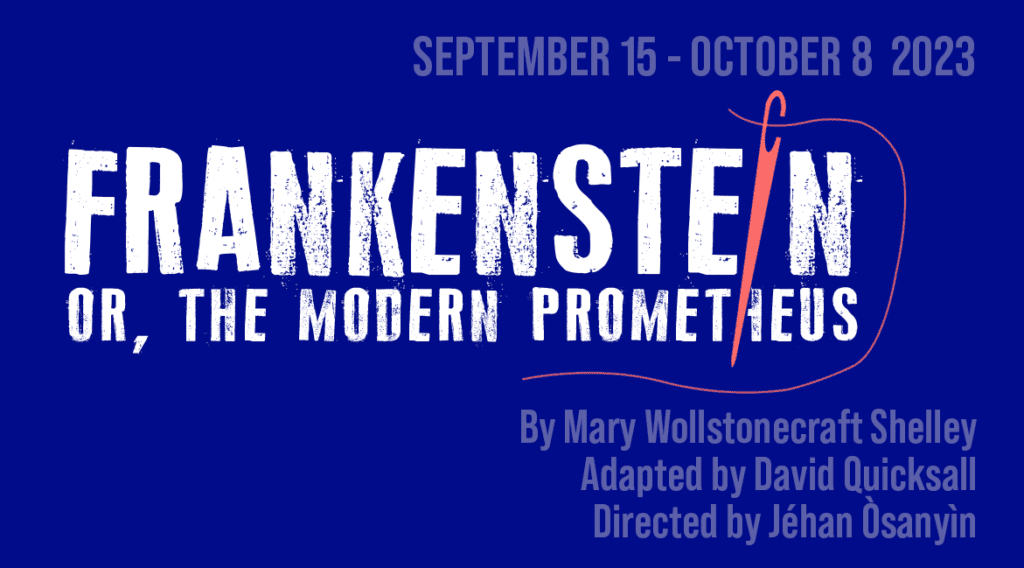 FRANKENSTEIN, OR THE MODERN PROMETHEUS

By Mary Wollstonecraft Shelley
Adapted by David Quicksall
Directed by Directed by Jéhan Òsanyìn
September 15 – October 8, 2023
Previews: September 13 & 14
Join Book-It for a spiral into vengeance with Frankenstein, or The Modern Prometheus. Book-It's haunting adaptation of this enduring gothic horror novel examines what happens when science goes too far, and pits the titular scientist against the being he sewed together and abandoned. This visceral production, asks the question: what is a creator's responsibility towards its creation? And who is the true monster in Frankenstein?

This Book-It Style adaptation was last presented in 2013 and will feature new design and artistic teams.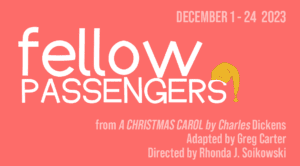 FELLOW PASSENGERS
from A CHRISTMAS CAROL by Charles Dickens
Adapted by Greg Carter
Directed by Rhonda J. Soikowski
December 1-24, 2023
Preview: November 30
Rediscover a beloved classic this holiday season with Fellow Passengers. While sorting through the artifacts of a lifetime, three people discover fresh meaning in this timeless story, inviting us to reimagin our perspective on life and reclaim our compassion for others. Told in active narrative style and with live music, this is a refreshing and vital reintroduction to Dickens' masterpiece.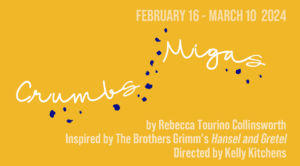 CRUMBS/MIGAS
Inspired by the folk tale Hansel and Gretel
by Rebecca Tourino Collinsworth
Directed by Kelly Kitchens
February 16 – March 10, 2024
Previews: February 14 & 15
In a fictional Latin American country, two hungry children are orphaned by a U.S.-backed coup. Fifteen years later they return, a modern-day Hansel and Gretel, to follow what migas they can in search of their father. Revisiting the scene of the violence they survived, they discover a landscape of secrets and sacrifice they are only beginning to understand.  Delivered through compact and electric dialogue, and leavened with compassion and even humor, Crumbs / Migas is a play about the grief and grace we encounter on the way home.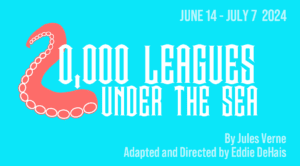 20,000 Leagues Under the Sea
By Jules Verne
Adapted and Directed by Eddie DeHais
June 14 – July 7, 2024
Previews: June 12 & 13
Dive into adventure with Book-It's 20,000 Leagues Under the Sea. From the visionary novel by Jules Verne comes the iconic story of a journey into strange environs, the quest for scientific knowledge, and, of course, a giant squid. Considered one of the greatest adventure books of all time, 20,000 Leagues asks us what will become of humanity as technology allows us to explore—and exploit—the natural world. This world premiere script from Eddie DeHais thrillingly embraces the Book-It Style of active narrative to reveal the urgency, humor, and prescience of Verne's reckoning with the same topics we face today.
---
To subscribe over the phone, please call our Box Office: 206.216.0833 (Tuesday – Friday, noon to 5pm).
Subscription packages range from $89-$235. 
Single tickets go on sale beginning July 1. 
Opening Nights this Season will be on Fridays
September 15   •  December 1  •  February 16  •  June 14