Frankenstein; or, The Modern Prometheus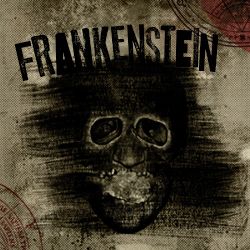 February 12 – March 9, 2014
by Mary Wollstonecraft Shelley
Adapted and Directed by David Quicksall
Pay What You Will Previews: Feb 12, 13
Preview: Feb 14
Opening Night: Saturday, Feb 15
Now available for licensing! Please contact Josh Aaseng, Literary Manager, at Licensing@book-it.org for availability and pricing.
Gothic thriller, passionate romance, and a cautionary tale rolled into one, Mary Shelley's seminal horror story of an obsessed young scientist and his monstrous creation has become a world-wide cultural icon. Book-It Adaptor/Director David Quicksall, who created the breathtaking Moby-Dick, or The Whale for the company, will helm this production.
Cast
Ian Bond
Nathaniel Grams
Jim Hamerlinck
Bill Johns
Frank Lawler
Parker Matthews
Heather Persinger
Zach Simonson
Sascha Streckel
Connor Toms*
Artistic Team
Andrea Bryn Bush, Scenic Designer
Andrew D. Smith, Lighting Designer
Jocelyne Fowler, Costume Designer
Nathan Wade, Sound Designer
Kathleen Le Coze, Properties Master
Rachel Glass, Dialect Coach
Ruth Eitemiller, Stage Manager
David Hartig, Assistant Stage Manager[/two-fourth]
PRESS
Anatomy of a Play: Meet 'Frankenstein's' sound man
Crosscut, 2/28/14
The Curtain and the Monster
The Stranger, 2/26/14
Opening Nights: Frankenstein; or, The Modern Prometheus
Seattle Weekly, 2/25/14
Frankenstein; or, The Modern Prometheus at Book-It Repertory Theatre
BlogCritics.com, 2/24/14
More Than a Tall, Green Monster With Bolts Through His Neck
TeenTix, 2/21/14
Nowhere to Hide at Frankenstein
Mode is Fashion, 2/21/14
Book-It conjures 'Frankenstein'
Seattle Times, 2/21/14
Book-It's Frankenstein Tells the Real Story
Seattle Gay News, 2/21/14
The Authentic Frankenstein Comes to Life at Book-It
Drama in the Hood, 2/18/14
Book-It's 'Frankenstein' emphasizes gothic
Queen Anne News, 2/18/14
Theatrical Impression: Frankenstein at Book-It Rep
Catherine Blake Smith, 2/17/14
Frankenstein; or, The Modern Prometheus
Seattle Actor, 2/17/14
BWW Reviews: Book-It's FRANKENSTEIN
Broadway World, 2/16/14
Take your geek to the theatre for Valentine's Day
Examiner, 2/13/14
Actor finds Frankenstein is his dream monster
Examiner, 2/12/14
Hopelessly romantic: 'Frankenstein' at Book-It
Seattle Times, 2/9/14[/thb_tab]
Book-It and Augmented Reality


Book-It is thrilled to be exploring the brand-new world of Augmented Reality (AR). AR is a way to view the physical world with an overlay of digital information.
Unlock secret Book-It videos and animations that we've hidden on physical objects called "triggers." This digital content can only be seen through your smart phone or tablet, using the free AR app called Aurasma.
Here's How in 5 Easy Steps: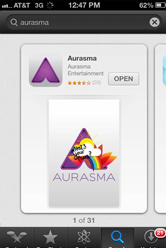 Step One
Download the free Aurasma app.
Aurasma works on iOS and Android smartdevices. You will need an internet connection to operate Aurasma.
---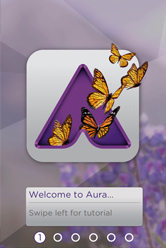 Step Two
Open Aurasma. If this is your first time opening the app, scroll through the tutorial screens until you reach the Login page. Select "Skip" if you don't want to create an account.
---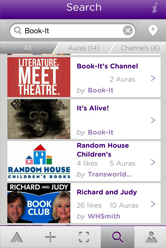 Step Three
Aurasma automatically opens in viewfinder mode, so select the

 icon at the bottom to open the menu.
Select the

icon and search for "Book-It" to find our channel.
Don't forget the hyphen in our name!
---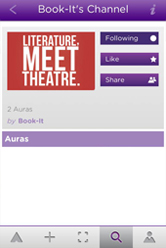 Step Four
Select "Book-It's Channel" and select "Follow."
Enter viewfinder mode by selecting the

 icon.
---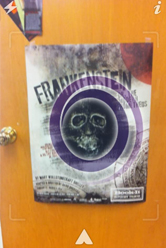 Step Five
Point your camera at the trigger image, using the white brackets to frame it. Wait for the Aurasma spiral, which means you've successfully locked on to the trigger.
Enjoy the hidden content!
---
What Next?
Now that you're following our Aurasma channel, you're ready to unlock all future Book-It triggers.
Anywhere you see the

 icon (on posters, lobby displays, programs, etc.) we've got awesome hidden content waiting for you!