Saturday, April 22, 2023, 6:00pm
"No one lights a lamp in order to hide it behind the door: the purpose of light is to create more light, to open people's eyes, to reveal the marvels around."
– Paulo Coelho (The Witch of Portobello)

Book-It's Paper Lantern Ball will be a joyful and memorable evening celebrating the light that a good story can cast on our lives. Join us as we dance to the music of the ABBAgraphs – Seattle's most in-demand ABBA cover band! – and enjoy hors d'oeuvres, games, specialty cocktails, an open bar, a catered sit-down feast, and a spectacular live auction as we raise funds for Book-It's artistic and educational programs.
When: Saturday, April 22nd
Where: Georgetown Ballroom (5623 Airport Way S)
Schedule:
6:00 pm – Doors open and the fun begins
7:15 pm – Dinner and program begin
9:15 pm – Dancing with the AbbaGraphs
Can't attend the Gala, but still wish to support it?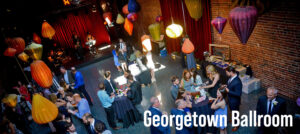 The Paper Lantern Ball Chairs
Stuart Frank
Marty Hoiness

The Paper Lantern Ball Auctioneer
David Silverman
The Paper Lantern Ball Committee
Katie Bombico
Nadia Caldwell
Jeannine Clarke
Becky Monk
Christopher Mumaw
Artist credit: Original hand-cut papercut by Sara McMahon. IG: @saramacpapercuts  www.saradelighted.com
Becoming a Gala sponsor is a great way to support Book-It's mission of "transforming great literature into great theatre through simple and sensitive production and inspiring its audiences to read" while receiving recognition for your investment in our community. For more information, please contact Lisa Sanman, Director of Development at lisas@book-it.org
Sponsorship Levels and Benefits
Cover Partnership: $5,000
Chapter Partnership:  $2,500
Page Partnership: $1,000
Word Partnership: $500

The Georgetown Ballroom is located at 5623 Airport Way S in Seattle.
It is located at the top-left corner of the map below. The blue rectangles on the map below show parking lots.
More info at georgetownballroom.com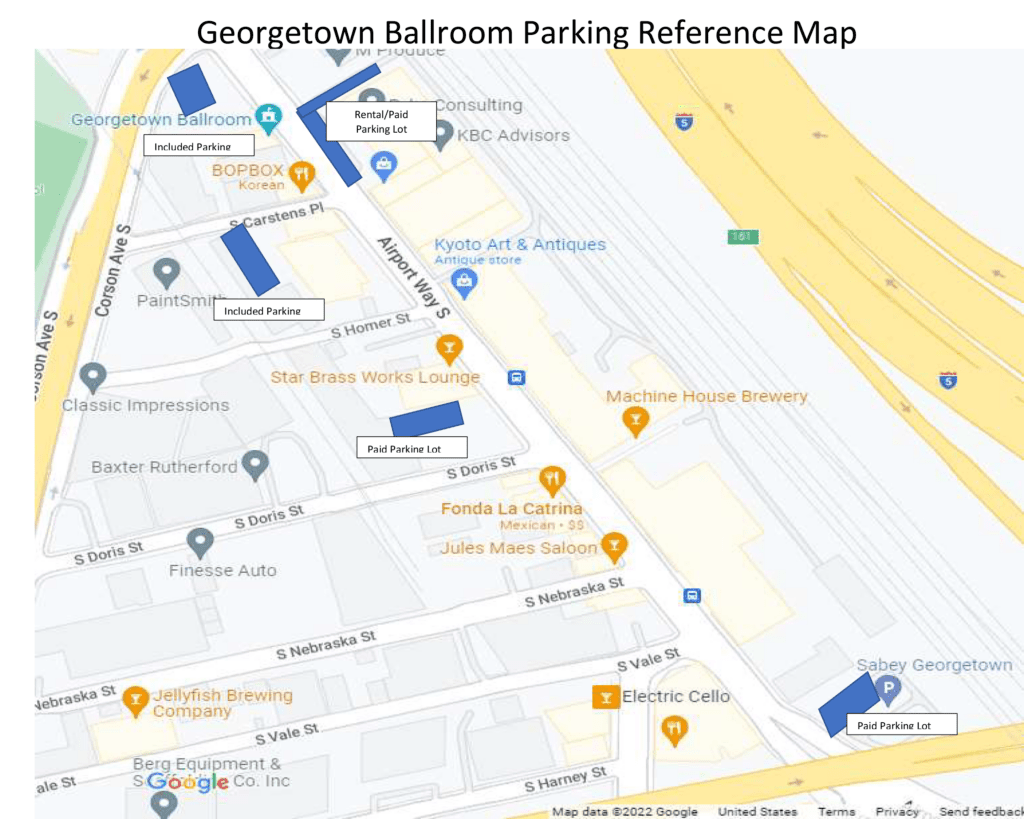 Our thanks to those who have donated their personal and organizational time, talent, energy, and resources in support of this event!
The Field Trip Society
Margaret & Dennis Kineke
Holly & Bill Marklyn
Mary Metastasio
Saramac Papercuts
Sage Color
Sal Y Limon
Dan Schuy
Seattle Kraken
Seattle Mariners
Seattle Storm