Our Arts Education productions are performed by professional actors/teaching artists and tour to schools, libraries, and community centers statewide. Tours may be booked by calling 206.428.6266 or emailing education@book-it.org.
Mission
To provide an interactive relationship between youth and literature through diverse theatrical productions and educational programs that promote the joy of reading, enhance student and teacher learning, and inspire the imagination.
We take the written word from the PAGE to the STAGE in order to ENGAGE through:
Strong Art: Producing quality art helmed by professional artists both on stage and behind the scenes.
Art Integration: Providing sequential arts learning experiences that weave ideas and/or concepts between and among the theatre arts discipline and general classroom curricula.
Democratic Practice: Cultivating a classroom culture in which purposeful activities support choice, voice, participation, and responsibility to promote connection and contribution to celebrate the unique voice of every individual.
About
Book-It Repertory Theatre's Arts Education Program is dedicated to inspiring people of all ages to read. The five components that comprise our program include:
tours of a diverse range of stories to schools, libraries, and community venues throughout Washington State
long-term residencies in schools
teacher professional development
low-cost student matinées of Book-It's mainstage shows
Post-college internships
The Book-It Style® helps students connect with books on multiple levels as they ask questions, exchange ideas, and make meaning out of what they read, see, and hear–all while being "up on their feet." The entire program is closely aligned with research-based reading instruction, Common Core State Standards in English Language Arts, and state standards in theatre.
All our work is adapted in the unique Book-It Style®, where the narrative is brought to life by the characters in the story.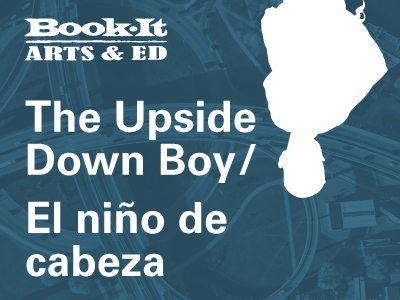 The Upside Down Boy/El niño de cabeza by Juan Felipe Herrera
Illustrated by Elizabeth Gómez
Adapted and Directed by Sophie Franco
Touring Oct-Dec, 2018
Learn More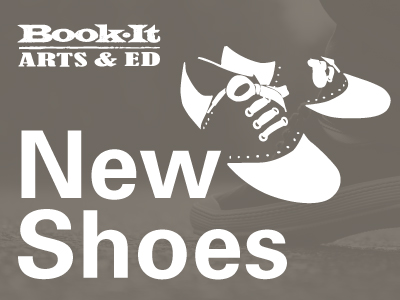 New Shoes by Susan Lynn Meyer
Illustrated by Eric Velasquez
Adapted and Directed by Lamar Legend
Touring Jan-March, 2019
Learn More
The Odyssey: an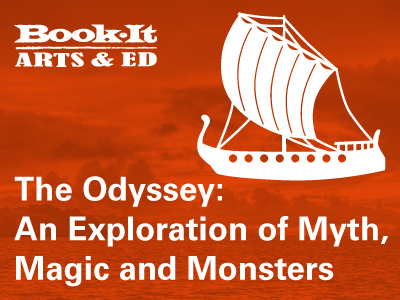 exploration of Myth, Magic and Monsters based on Homer's The Odyssey
Adapted and Directed by Annie DiMartino
Touring March-June, 2019
Learn More