Inside Out and Back Again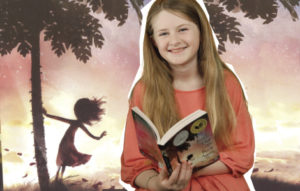 by Thanhha Lai
GRADES: K–6
TOURS: March–June
THEMES: poetry, refugees, family dynamics, Vietnam War, dreams
"My name is Hà and I am ten years old! Today is Tết, the first day of the lunar calendar, the first day of the new year!"
Living in Saigon with her mother and brother, Hà enjoys the vibrancy of her home:  the sweetness of lotus seeds, her papaya tree, and teasing her brother about his fascination with Bruce Lee movies. But, the year is 1975 and her family must flee Vietnam to start a new life in America. After settling in Alabama, Hà is faced with new challenges like learning English, going to school, and surviving being "the only one with straight hair and a flat face."  Weaving together the poetry of the novel with original music and fun physicality, Inside Out & Back Again is a moving story of one girl's year of change, dreams, grief, and healing.
See a FREE performance on Sat, June 9 at 10:30am at Wing Luke Museum. Recommended for K-6. See more info here
---
[thb_tabs][thb_tab title="Booking"]Each performance runs between 35 and 45 minutes and can be performed in venues as small as a classroom or as large as an auditorium. In conjunction with each performance, Book-It offers post-show workshops for children and young adults to reinforce what they have seen. These workshops allow young people to make the leap between seeing art and creating it.
To book this show for your school or community center, call 206.428.6266 or email education@book-it.org.[/thb_tab]
[thb_tab title="Workshop Choices"]Themes in Motion Students enter the world of the story using voice, body, and imagination to explore themes, characters, and events. (Grades K-2, 45 min, 35 students max)
Adapt It! Stage It! Students analyze a selection of text, adapt it in the Book-It Style, and stage it for an informal performance. (Grades 3-8, one hour, 35 students max)[/thb_tab]
[thb_tab title="Cost"]Touring Story $600 if booked before October 31; $675 after
Post-Show Workshops: First workshop is $150; additional workshops $100 each
additional travel fees apply[/thb_tab]
[thb_tab title="Study Guide"]  [/thb_tab]
[thb_tab title="Video Interview"]  [/thb_tab][/thb_tabs]
Photo of Molly, by Chris Bennion.