November 29 – December 29, 2019
When you're the eldest, your destiny is decided. Or so Sophie believed, until the Witch of the Waste's curse turns her into an old woman. There's nothing for it—Sophie must find a way to fix this for herself. Seeking refuge in the dread Howl's castle, she finds unlikely allies, and friends, in the sorcerer, his fire demon, and a lovesick apprentice, who help Sophie realize she has the power to decide her own fate. Full of the same magic and music that you loved before, re-enter this fantastical world for a new experience with a Book-It favorite.
THE CAST
Andi Alhadeff as Witch Of The Waste/Ensemble
Nicholas Japaul Bernard as Howl/Ensemble
Randall Scott Carpenter as Michael Fisher/Ensemble
Varinique Davis as Martha Hatter/Ensemble
Adam Fontana as Calcifer/Ensemble
Rachel Guyer-Mafune as Sophie Hatter
Alyssa Keene as Fanny Hatter/Ensemble
Fawn Ledesma as Lettie Hatter/Ensemble
Tyler Rogers as Percival/Ensemble
THE MUSICIANS
Elisa Money, Music Director/Guitar/Keyboard
Bruce Carpenter, Flute/Clarinet/Oboe/Bassoon
Andrew Pang, Violin/Viola/Keyboard 2
THE STAGE MANAGERS
Cathy Fazio, Stage Manager
Michelle Chesley, Assistant Stage Manager
Leila Cheung, Production Assistant
THE ARTISTIC TEAM
Jimmy Shields, Choreographer
Christopher Mumaw, Scenic Designer
Andrew D. Smith, Lighting Designer
Jocelyne Fowler, Costume Designer
Dave Pascal, Sound Designer
Robin Macartney, Properties Designer
Adem Hayyu, Assistant Lighting Designer
Andrea Kovich, Dramaturg
Gin Hammond, Dialect Coach
PRESS
Magic Unfurls from Book-It's 'Howl's Moving Castle'
Encore Spotlight with Teentix Press Corps
Exit Stage Left – Howl's Moving Castle
Exit Stage Left podcast with Elaine Womack
Book-It Repertory Theatre revisits 'Howl's Moving Castle' and casts a more enchanting spell
Seattle Times
BWW Review: Book-It's Remount of HOWL'S MOVING CASTLE Brings Clarity to the Charming Show
BroadwayWorld Seattle
These Seven-League Boots Were Made for Walking
Seattle Review of Books
Howl's Moving Castle Casts a Charming Spell
Seattle Gay News
HOWL'S MOVING CASTLE is based on an original book by Diana Wynne Jones. By arrangement with Knight Hall Agency Ltd.
Illustration by J. James art & design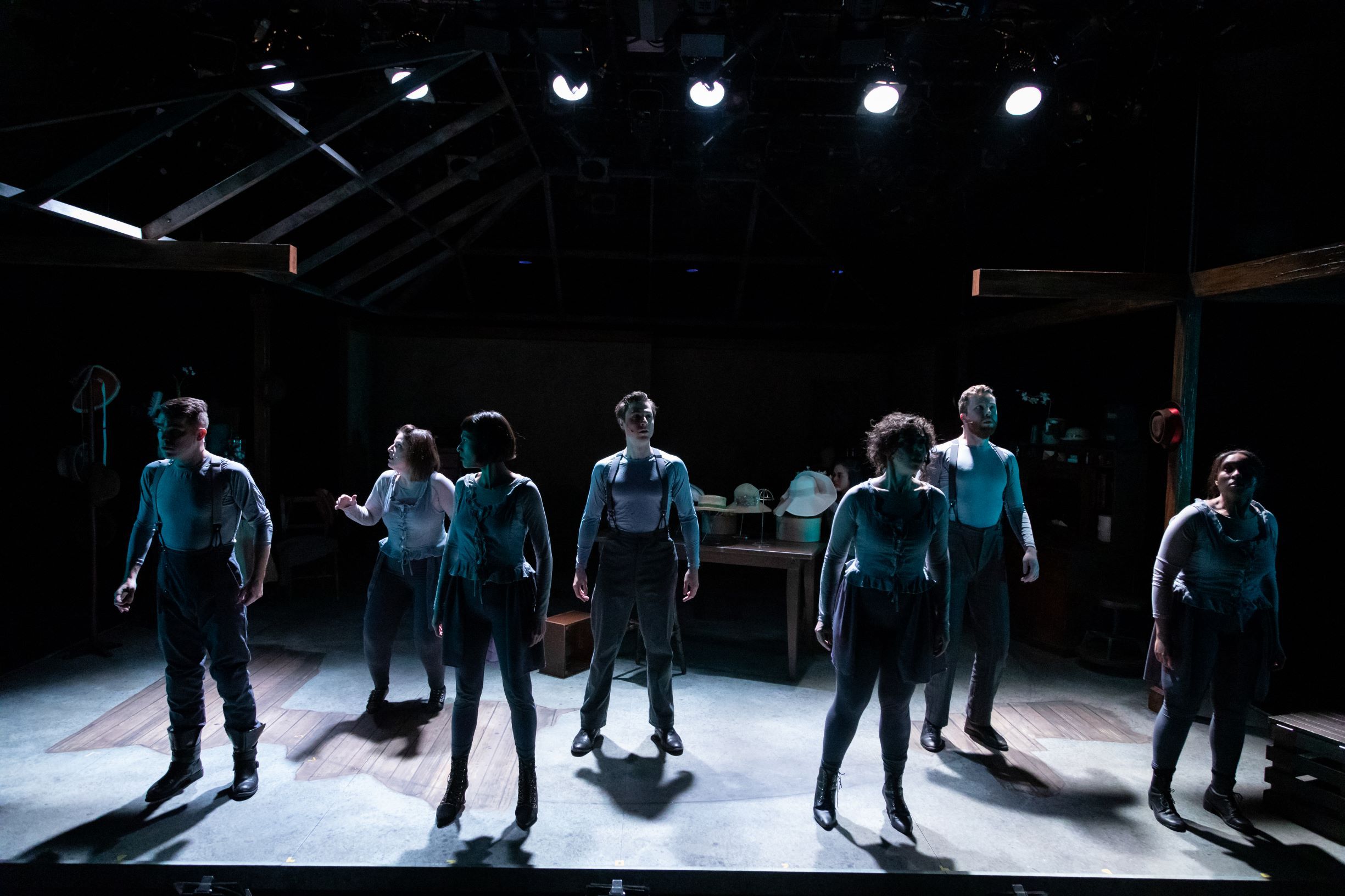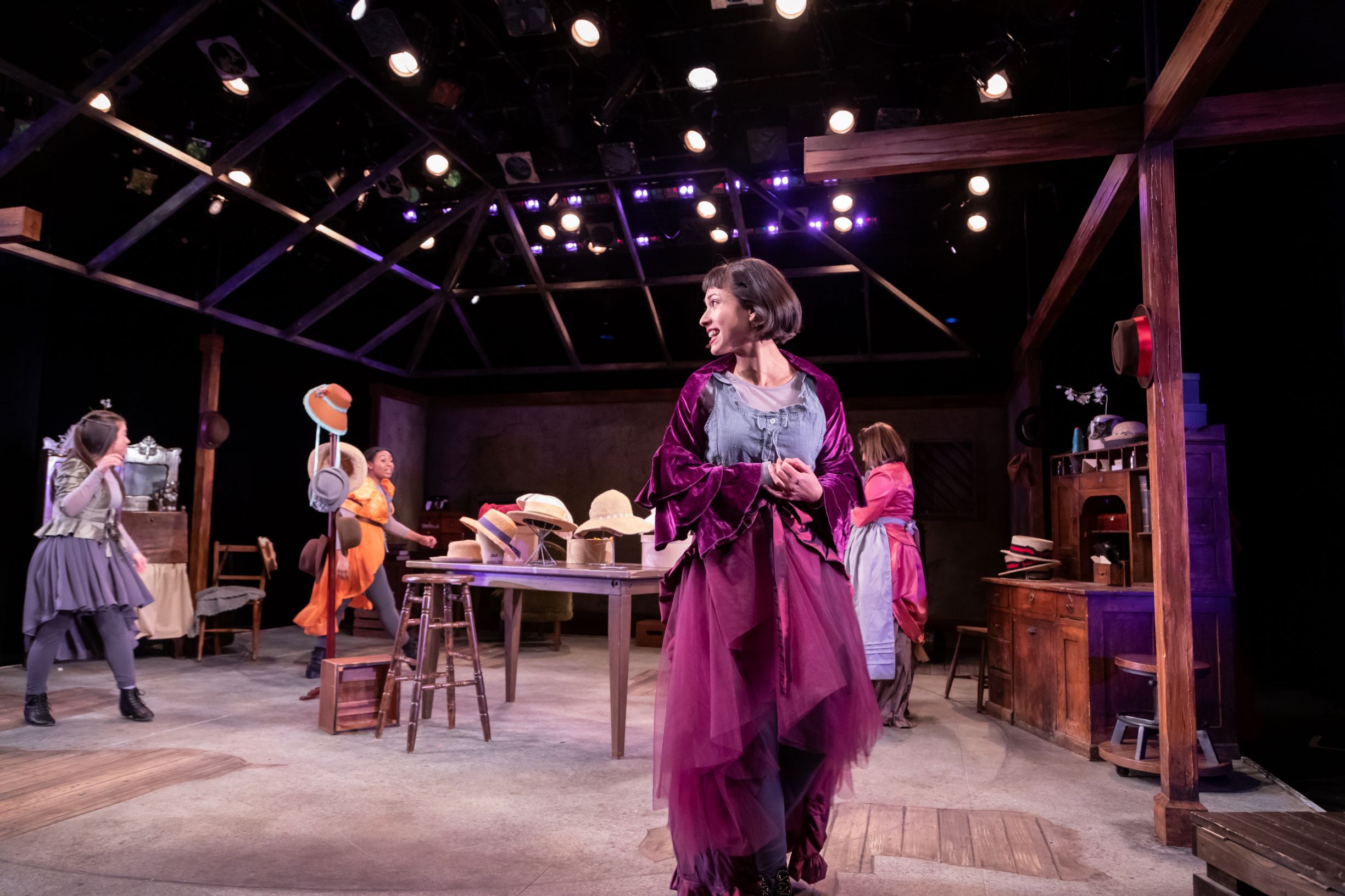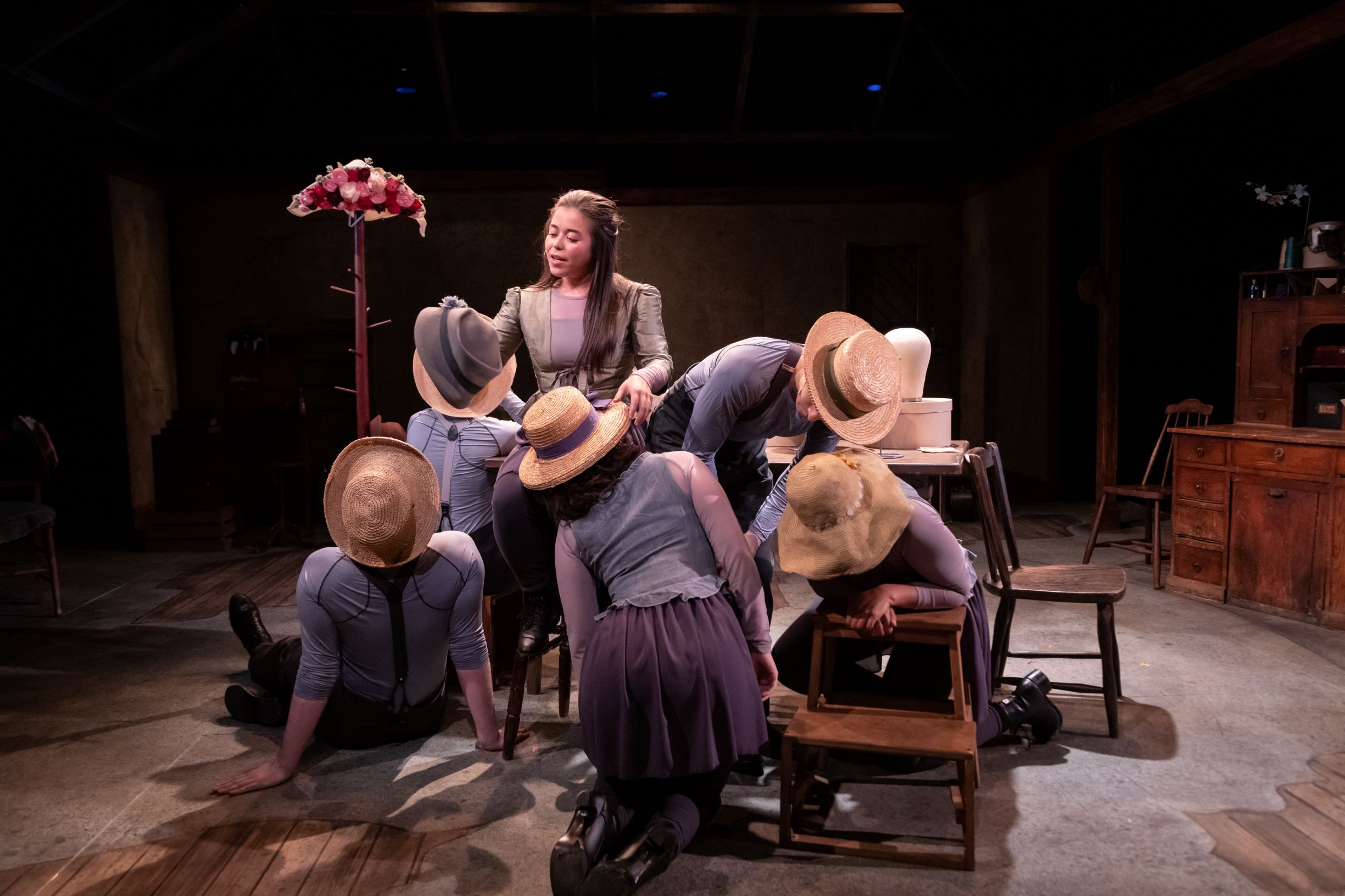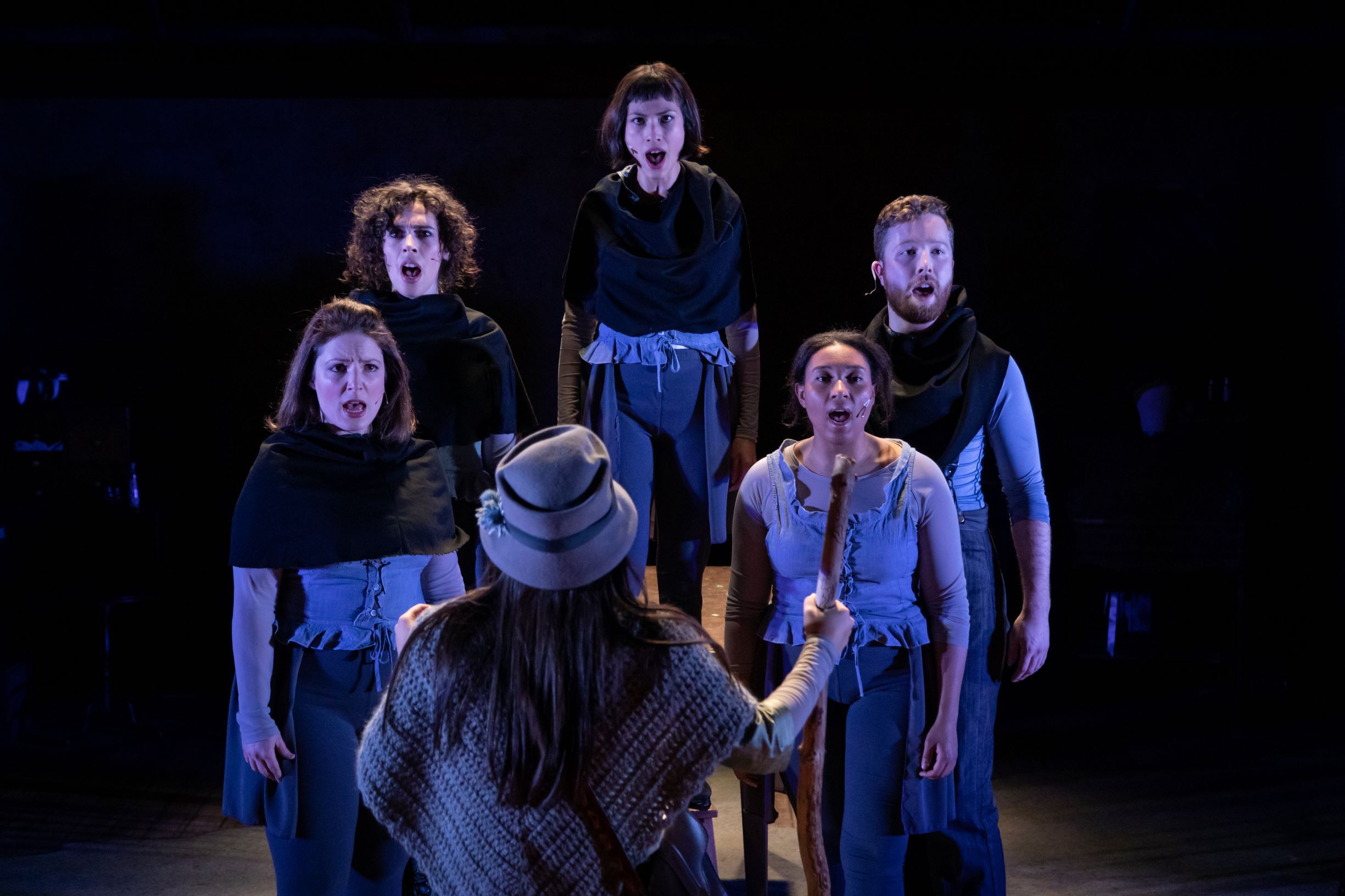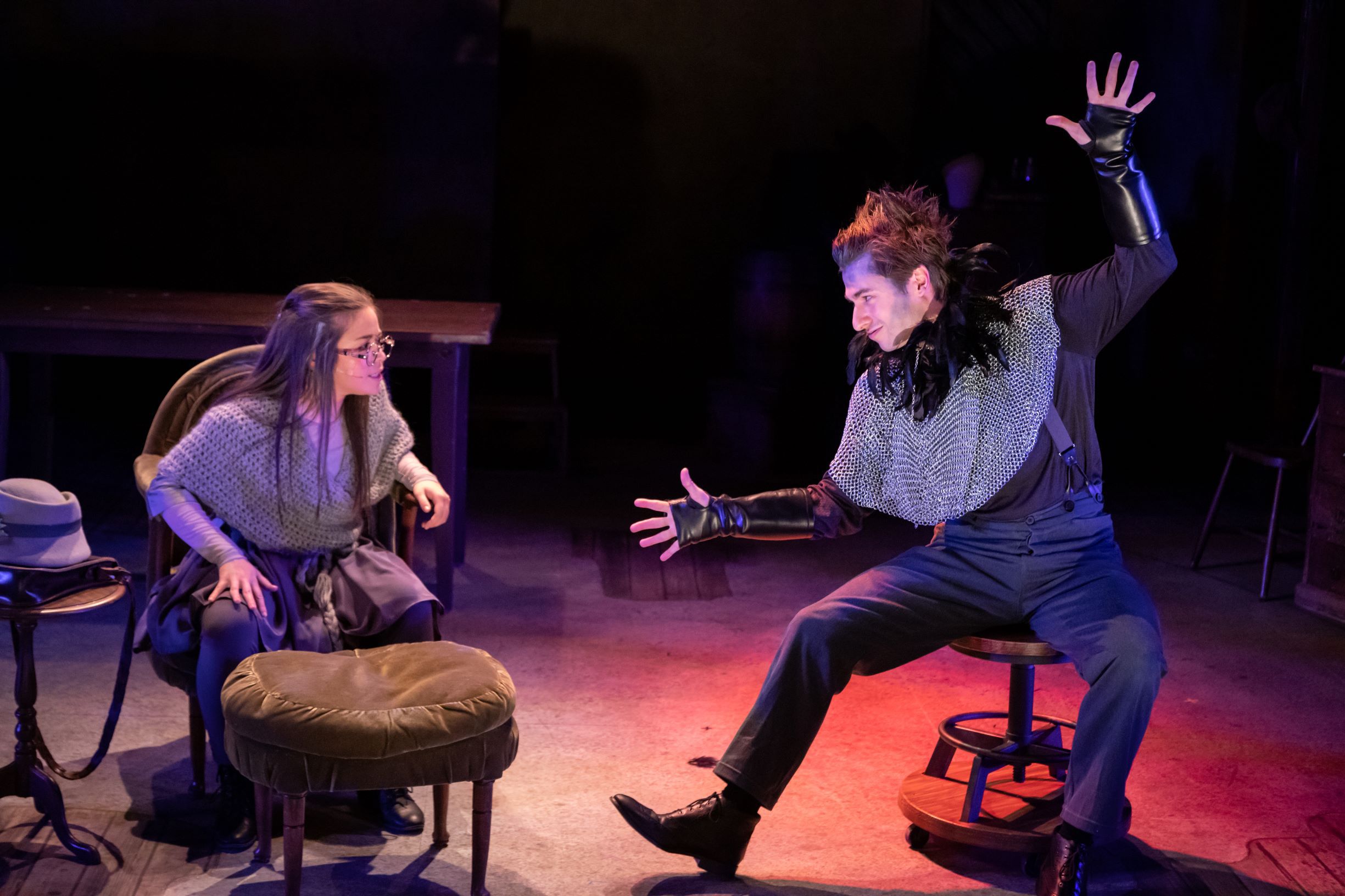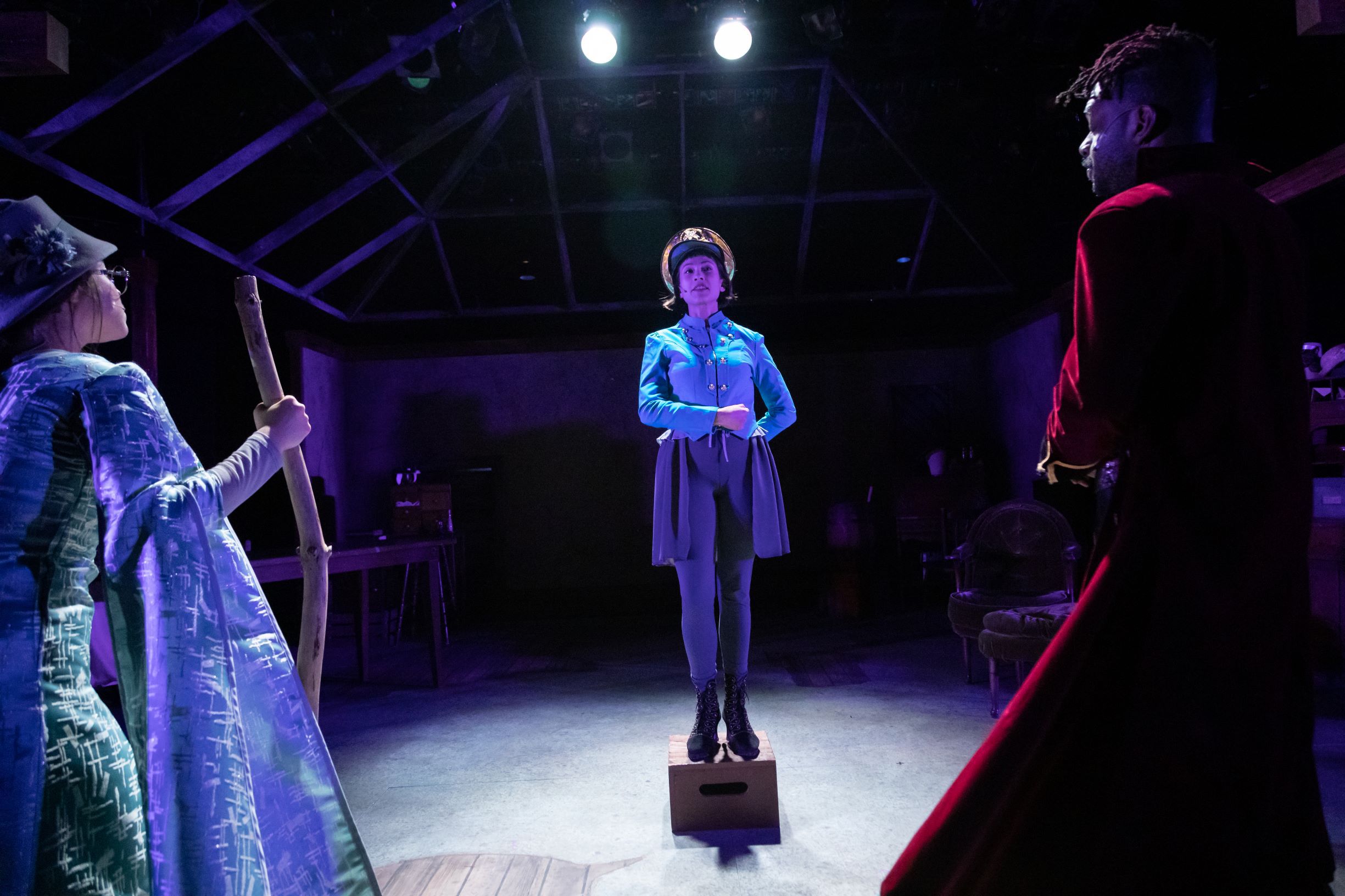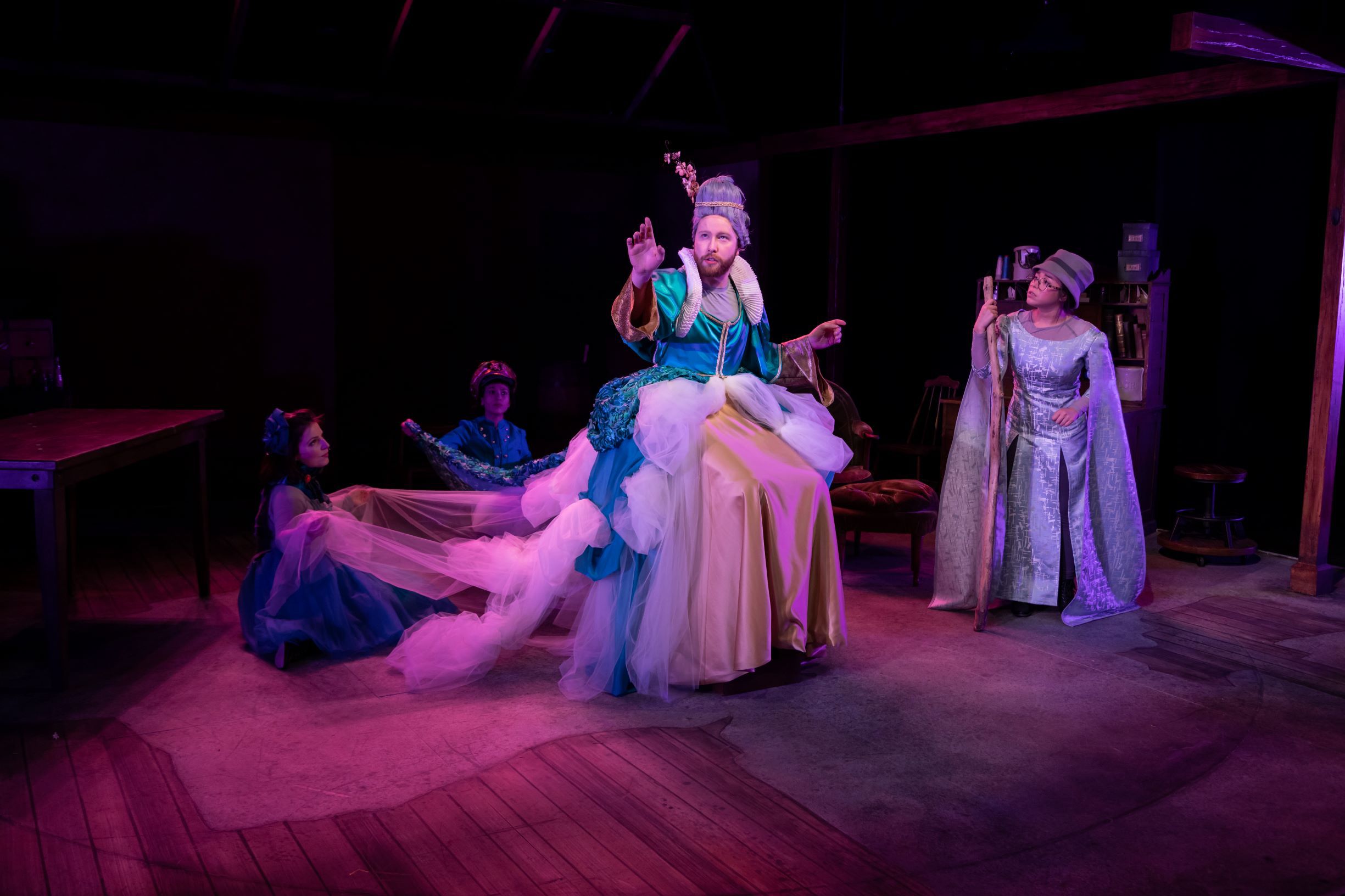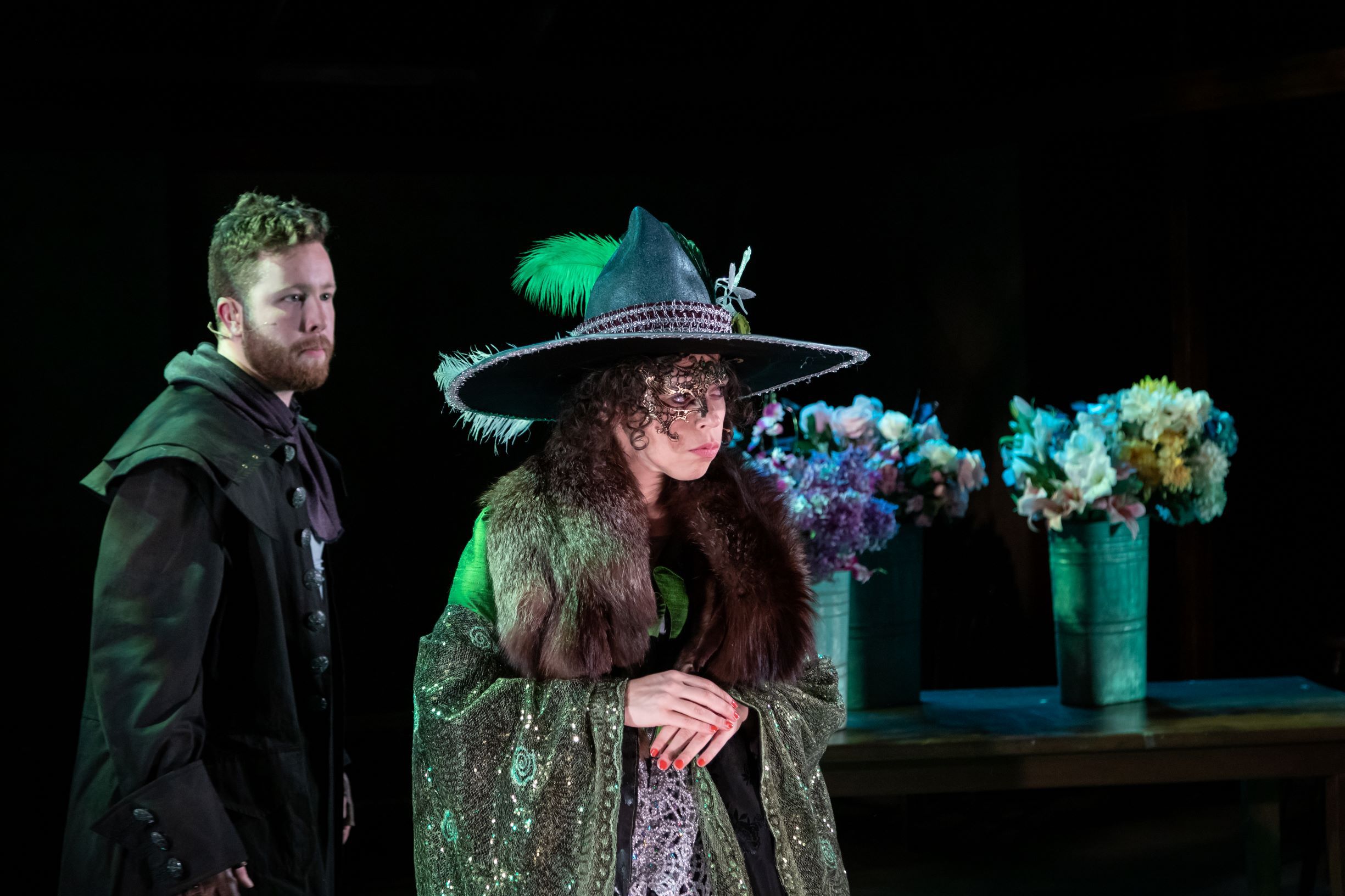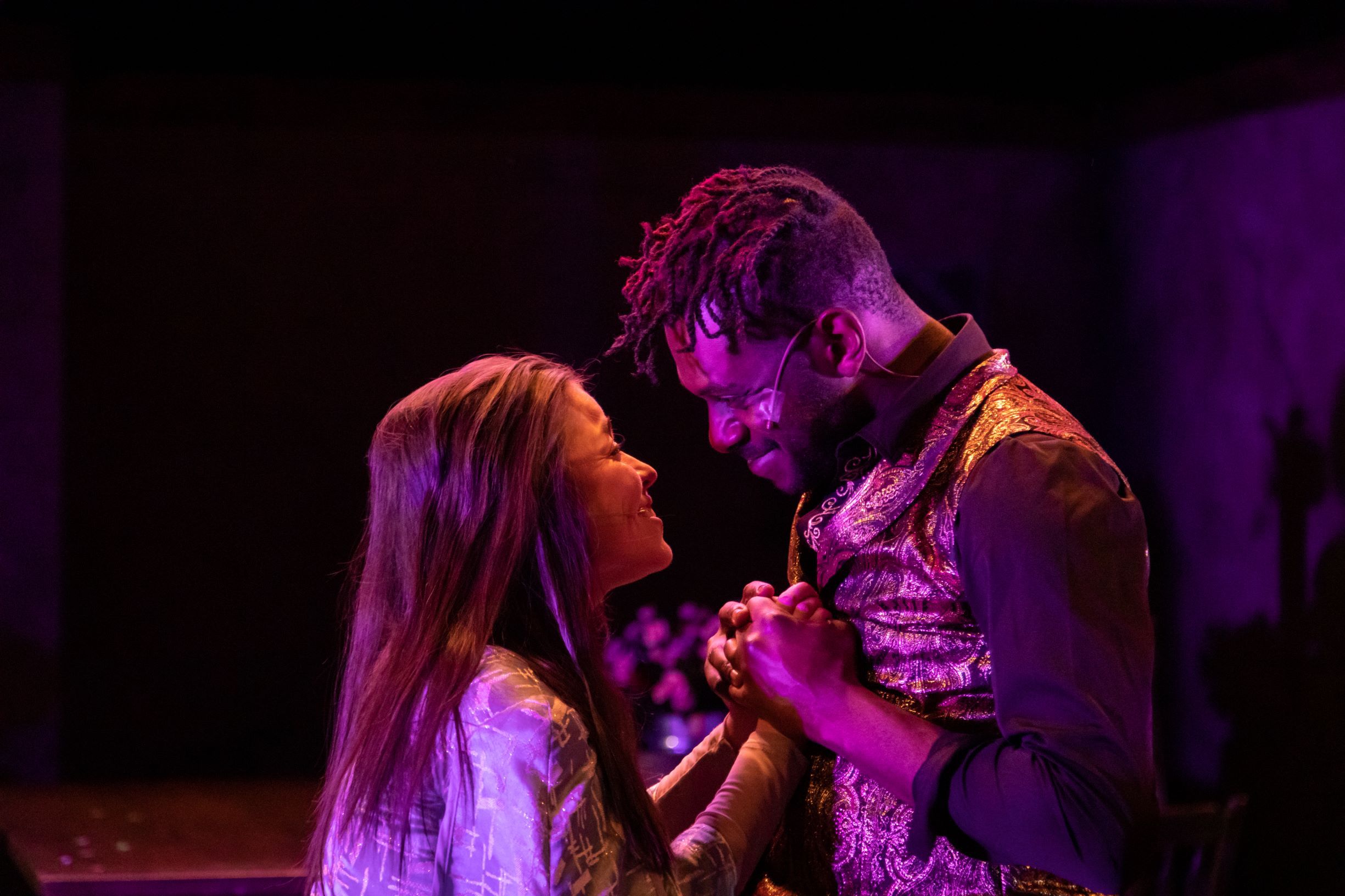 Rachel Guyer-Mafune and Nicholas Japaul Bernard; photo by Aaron Wheetman