September 21 – October 16, 2022
2 hours and 15 minutes (with a 15-min intermission)

NOTE: The Saturday Oct. 15 (7:30pm) performance has been cancelled

NOTE: The Saturday Oct. 15 (2:00pm) performance will feature Spanish-language subtitles
Ages: 15+

Pay What You Will dates: Wednesday Sept. 18 (preview) and Thursday Oct. 6. These tickets are available for purchase at the Box Office beginning at 6:30pm
"With the Fury of Avenging Angels Sharpening Their Radiance"
For 30 years, President Trujillo's iron fist of authoritarianism tightened around the throat of the Dominican Republic. But the people would not be crushed, they would not be silenced. As the revolution grew, so too did our butterflies—the Mirabal sisters. Four girls we see grow into women. Four women with deep love for their family and their country. Four revolutionaries, with only one left alive to bear witness, to speak out loud of the joy and laughter, terror and violence that shaped a nation and its people.
Why We Chose This Work: This elegantly written work of historical fiction is a story of resistance. Based on the life of four sisters at the crossroads of childhood and adulthood, of ignorance and truth, of complacency and action, it is a powerful look at coming into one's own with the realization that you are part of something larger, something important. Julia Alvarez took on the responsibility to bear witness to the joy of this family and the tragedy of this nation. And playwright Caridad Svich invites us all to join in that power, privilege, and responsibility—to draw the clear parallels with our own country's complicity in propping up Trujillo and regimes like his across the globe and throughout our history. This is a work of resistance, a work of inspiration, and a work of beauty.
Spanish-Captioned Performances: October 1, 7:30pm; October 15, 2:00pm
For Fans Of: Krik? Krak! by Edwidge Danticat; Clap When You Land by Elizabeth Acevedo; Cry, The Beloved Country by Alan Paton
Content Warning: imprisonment, gun violence, parent death, child death, rape, sexual violence, war/violent revolution, murder, torture, graphic descriptions of violence/gore, misogyny, gaslighting, emotional abuse
---
THE CAST
Aviona Rodriguez Brown as Patria
Beth Pollack as Dede/American Woman
Jasmine Lomax as Minerva
Sofía Raquel Sánchez* as Mate
Quetzie Taborga as DJ
Carolynne Wilcox as Adele
UNDERSTUDY: Viviana Garza
*Member of Actors Equity Association, the union of professional actors and stage managers in the United States
THE CREATIVE TEAM
Elizabeth Stasio, Stage Manager
Tierney Breana Valentine, Assistant Stage Manager
Selina Senn, Covid Safety Manager/Production Assistant
José Amador, Associate Director
Maria-Tania Bandes B. Weingarden, Dramaturg
Bella Rivera, Scenic Designer
Darren McCroom, Lighting Designer
Jerik Fernandez, Sound Designer
Janelle Kimbrough, Costume Designer
Emily Kight, Additional Costumes
Antonieta Castillo-Carpio, Props Designer
Michael B. Maine, Projections Designer
Gin Hammond, Dialect Coach
Alyssa Kay, Fight Director
Sofîa Raquel Sánchez, Choreographer
Francesca Betancourt, Intimacy Director
Eduardo Mendonça, Music Composer
Gloria Alcalá, Music Director
Aaron Norman, Music Supervisor

PRESS
Companies Team Up for Spanish-Translated Theatre
This Week in Arts: Weekly Roundup | nwtheatre.org | 9/22/22
Sound Theatre and Book-It Repertory Theatre Launch Joint Spanish-Captioning Initiative
Broadwayworld.com | 9/19/22
Spanish Captions, Now on a Seattle Stage Near You
Crosscut.com | 10/12/22
Las Mariposas: How a Rebellion Spread its Wings
TeenTix.org | 10/13/22
---
SUBSCRIBE
---
In the Time of the Butterflies is supported in part by ArtsWA, the Washington State Arts Commission, and the National Endowment for the Arts.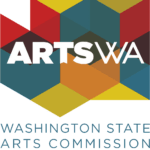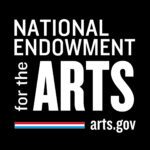 ---