A Selection of 2016 Gala Auction Items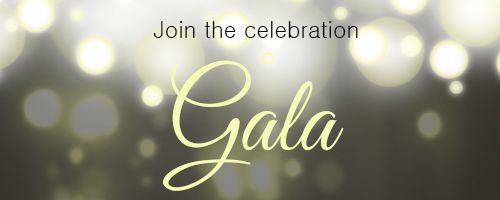 Book-It VIP Experience – Value: Priceless
Treat eight of your friends to a cocktail party on the set of a Book-It production on a night when there is no performance. Choose between a production The Brothers K or a 2016 fall or winter production. Take a backstage tour and gain a unique perspective of Book-It behind-the-scenes. Drinks and hors d' hoeuvres included. By mutually agreeable dates and availability. Courtesy of Book-It Repertory Theatre.
Fly Away to Your Own Kauai Aloha – Value: $2,225
Spend a heavenly week on the tropical island of Kauai! Dig your toes into the sand, tromp through the breathtaking state parks scattered all over the island, and enjoy a fruity drink with the little umbrellas! Includes one week's lodging on Kauai near Kapa'a/ Lihue or Princeville; your choice of in town location or more secluded setting. Units are 2 B/2 Ba, full kitchen, beach access. Mutually agreeable dates with donor. Expires March 2017. Includes one US Airways Travel Gift card valued at $1,000 and "A Beginner's Guide to Paradise" by Alex Sheshunoff. Courtesy of Laura Colman, The Boeing Company, and Queen Anne Book Company.
German-born American illustrator and graphic artist known for his use of vivid, psychedelic shapes and color palettes, and the counter-culture, pop-art-focused nature of his art.  Liberty Head II on Blends, Americana Suite, 2006, 10" x 8". Mixed media with acrylic painting and color lithography on paper.  Includes a signed copy of "The Universe of Peter Max" in which the artist offers us an intimate, unprecedented look at the inner workings of his imagination, personal life, and philosophies. Courtesy of Laura Colman.
Huddle Under Your Pendleton 'Raven' Blanket – Value: $259

In North American Indian folklore Raven is an expert trickster, but Raven can also be a friend when other animals need help. The blanket features black for Raven's feathers-the red color represents potential danger; it is bordered with the Sun, Moon, and Stars that are celestial facets of Raven's life. 64" x 80" Courtesy of The Boeing Company.
Cook with Flair – Value: $168

Whether a gourmet or inspired novice, get busy in the kitchen with the gorgeous Seven Spoons cookbook by Tara O'Brady. Enjoy fresh rustic bread with a loaf-a-month from the Grand Central Bakery, which we've paired with a balsamic vinegar and oil set, and set the table with two small glass salt bowls by local glass artist David Smith, stainless steel spoons, and Fleur de Sel de Guerande salt. Courtesy of The Boeing Company, Grand Central Bakery, and Queen Anne Book Company.
Game of Thrones Swag –  Value: $280

Are you mad about Game of Thrones? Show your duty to the House of Tully and honor the House of Arryn with:
• Two extra large T-shirts
• Gray fleece blanket displaying the sigil of the House of Stark
• Game of Thrones Monopoly edition board game
• Living Language Dothraki Course Book & Audio CD
• Khal cotton bathrobe (one-size fits all)
• Map-of-Westeros rolling suitcase
Courtesy of Mary Metastasio, Sharon Conner & HBO.

Here's a package of experiences the whole family will love.
• Woodland Park Zoo – tickets for 2 adults and 2 children
• The Seattle Children's Museum – four admissions
• Pacific Science Center (inc. IMAX, Planetarium, or Laser show) – four admissions
• Experience Music Project – four passes good for all exhibitions
• $25 gift certificate to the Secret Garden Bookstore in Ballard
Courtesy of EMP, Pacific Science Center, The Seattle Children's Museum, Secret Garden Bookstore, and Woodland Park Zoo.

This sample of Seattle organizations will expand your consciousness! This package includes: admission for four to Dimitriou's Jazz Alley, a Town Hall "Supporter Level" Membership with six free admissions to select talks, four Wing Luke Museum Experience admissions including a historic hotel tour, a Family Membership to Folio, Seattle's new private library, and two tickets to the UW World Series for violinist Gil Shaham performing Bach with original films by David Michalek, on Saturday, April 16th. Courtesy of Dimitriou's Jazz Alley, Folio, Town Hall, UW World Series, and The Wing Museum.
Revisit a Couple of Classics – Value: $222
Savor traditional afternoon tea for two in grand surroundings at The Georgian Restaurant in the downtown Fairmont Olympic Hotel. And enjoy a selection of Austen novels and Austen-themed memorabilia including a calendar, bookmark, coffee mug, note pad and cards, and pocket collection of quotes from Jane's novels and letters so you too will have a quip for every situation. Courtesy of Ross Baker and The Fairmont Olympic Hotel.
Always Remember the Ones You Love – Value: $500
A one-hour, audio-recorded, life story interview (sound file on a disk, the printed interview transcript, and both files saved on a thumb drive) is combined with a photography portrait session (includes an 8" x 10" print). A truly unique and priceless opportunity. Courtesy of Loma Smith Photography and Pacific Northwest Life Stories.