Dear loyal patrons!
All of us at Book-It are so very excited for you to come to see out latest production of Jane Austen's Emma and to celebrate the 200th anniversary of its publishing. Now this may surprise some of you, but here at Book-it we don't just make superb theatre we also offer excellent literary gifts from our very own book nook. As it is the holiday season, you would be remiss to not take advantage.
We are proud to be partnering once again with Storiarts, their beautiful scarves and cozy gloves will keep you warm in even the darkest corners of the library. Featuring great Book-It titles, such as Pride and Prejudice, Alice In Wonderland, and The Secret Garden, finally you can wear your favorite book. Be sure to grab these before they're gone!

Do you require tea while you are enjoying a novel new novel? We have a vast variety of vessels to satisfy your needs! Banned books, famous first lines, and even Miss Jane Austen's own words grace the curves of these wonderful mugs from The Unemployed Philosopher's Guild.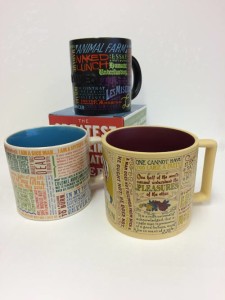 Or if you're looking for something with a little more sophistication, we even have a few lovely vintage tea cups, so that even the snootiest of guests will praise your tea party skills.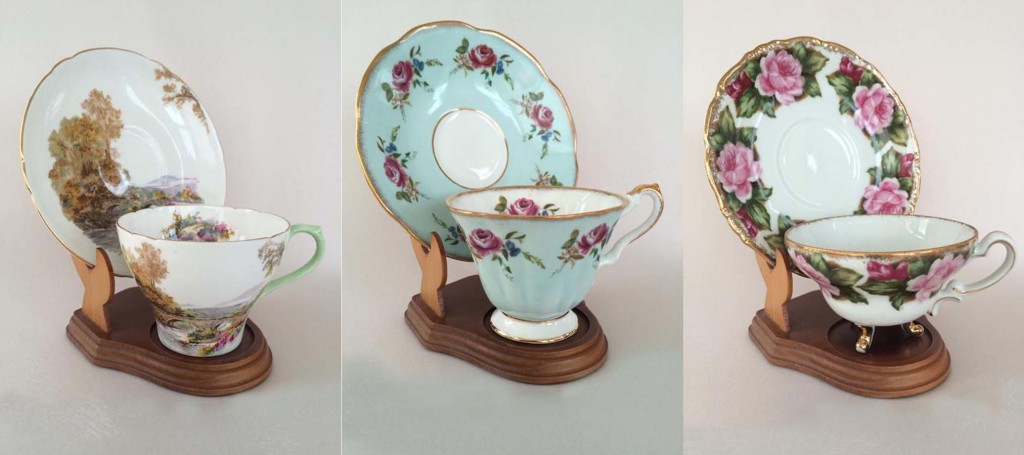 You can even take Jane home with you in the form of a Jane Austen puppet pal ready to reenact your favorite regency faux pas — when you're done she can just hang out on your fridge because guess what? She's a magnet, too!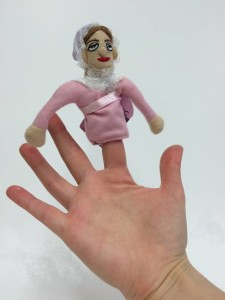 Ease into serenity after work, with fabulous candles from Paddywax to aid in relaxation. Scents of gardenia, jasmine, and tuberose recall Jane Austen's very own library.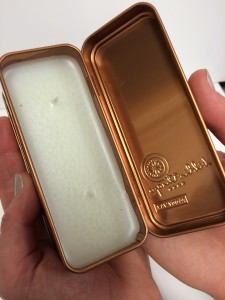 Deliciously scented candles transport you to Miss Austen's library.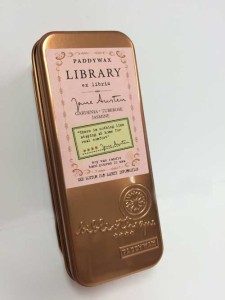 Of course the perfect companion for all of these literary accoutrements is a good book, and we have quite a few! If, after seeing Emma, you feel the need to read (or re-read) the book, we have the 200th anniversary edition with annotations ready to find a home on your bookshelf. We also have several copies of David James Duncan's The Brother's K, which we are very excited to be producing in two parts beginning May 2016. For those of you with young'uns at home, Flora and Ulysses by Katie DiCamillo and a Splash of Red: The Life and Art of Horace Pippin by Jen Byant are fabulous reads that we are touring to schools starting in 2016! So don't be shy, pick up a copy and share a book with someone you love.
All of these and more can be found at our fantastic book nook! Be sure to take a look before the show and during intermission!