As you might imagine, books are a passion for Team Book-It. When we return from our holidays, much water cooler time is spent talking about our new reads. This year, we're excited to share a few of them with you.
---
I got Burt Reynold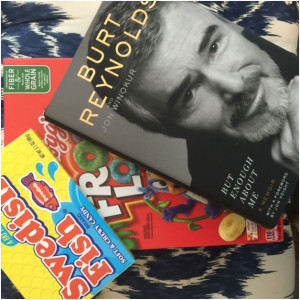 s' But Enough About Me. Top box office star for five years running has written his memoir discussing his relationships with Sally Field, Dinah Shore, and his toupee. Having toured the now-defunct Burt Reynolds Museum in Jupiter, Florida, this book was a great vacation read.
—Steve Schwartzman, Board of Directors
The Price of Salt by Patricia Highsmith was the perfect gift after seeing Carol, the movie based on it, this Christmas Eve. I've already devoured it – a breathtakingly hopeful novel about a forbidden love.
—Production Intern Shawna Grajek
William Shakespeare's Star Wars, by Ian Doescher. I am looking forward to reveling in the epic tale of the Force, rendered in twain betwixt the Light and Dark, and discovering how a young whiny farm boy discovers the nature of his place in the universe…in iambic pentameter.
—Richard Sloniker, graphics and publications
I received Marbles, by local artist Ellen Forney. I read it in less than two days and immediately flipped back to page one to read it again. Forney's sharp wit and beautifully personal illustrations explore the possible correlation between creativity and mental illness.
—Sasha Bailey, house manager
Surprisingly I didn't get any books for Christmas, but I gave one, The Swerve by Stephen Greenblatt. It's an amazing book about how the world became modern with the discovery of a text 'On the Nature of Things.' It's a non-fiction and reads like a page-turning fiction.
—Katie McKellar, Education Tour Manager
How h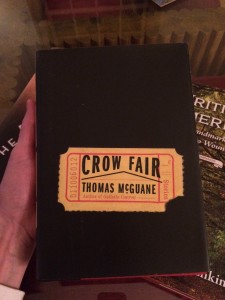 appy I was to unwrap Crow Fair, by Tom McGuane on Christmas morning. Our library has a few shelves dedicated to my favorite Montana authors and I'm looking forward to adding this to the collection.
— Marketing & Communications Director Patricia Britton
This year, my present from Jane Jones was John Irving's Avenue of Mysteries. Irving goes a long way back for Jane and me. As TIME Magazine writes, "He is as close as one gets to a contemporary Dickens in the scope of his celebrity and the level of his achievement." Incidentally, the back cover photo was taken by John's son, Everett whom Jane and I remember attending Book-It's production of Owen Meany's Christmas Pageant when Everett was only six years old. My present to myself is Furiously Happy, by Jenny Lawson; hysterically funny with the best book jacket cover and inside review page ever. I can open this book to any page and laugh out loud.
—Founding Co-Artistic Director Myra Platt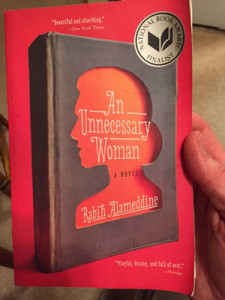 I received a copy of An Unnecessary Woman, by Rabih Alameddine this season from my sister, which I'm looking forward to reading because my sister always makes exemplary reading recommendations.
—Production Manager Bryan Burch
I am so excited to read Patti Smith's new memoir, M Train, and the bestselling novel Fates and Furies by Lauren Groff. I loved Patti Smith's first memoir Just Kids and have heard good things about M Train. She is such a beautiful writer that I remember rereading passages from Just Kids over and over again. Fates and Furies is a he-said-she-said reflection on a relationship that is quickly becoming the book club novel of the year. I can't wait to read it for myself and see if I agree with the buzz.
—Development Director Sally Brunette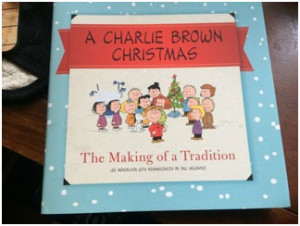 This one's a gift for my wife, but I intend to enjoy it, as well: A Charlie Brown Christmas: The Making Of A Tradition. This is not just one of our favorite holiday specials, but one of my favorite jazz albums. I look forward to reading about the Vince Garaldi score.
—Stephen Robinson, VP, Board of Directors
I received Alexander Hamilton, by Ron Chernow, and am so excited to read the biography that inspired the hit new musical Hamilton. Since I am working with a theatre company that adapts fiction into stage plays I think it will interesting to see how the biography was developed and changed to fit the stage.
—Laura Owens, artistic and literary intern