The following post was written by Treasure Island Assistant Director and Dramaturg Rebecca Fredrickson.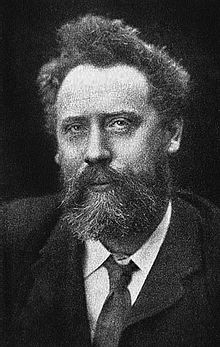 Robert Louis Stevenson (RLS) readily admitted that he based Long John Silver on a friend of his, W.E. Henley. Henley had lost a foot to tuberculosis of the bone, leaving him minus (at least part of) a leg. According to his 1893 essay 'My First Book', RLS decided "to take an admired friend of mine […], to deprive him of all his finer qualities and higher graces of temperament, to leave him with nothing but his strength, his courage, his quickness, and his magnificent geniality, and to try to express these in terms of the culture of a raw tarpaulin." The result was the infamously unscrupulous, ruthless, yet charismatic one-legged pirate.
Israel Hands – also known as Basilica Hands – was a real-life pirate; he acted as second-in-command to Blackbeard (Edward Teach) himself. He was made captain of one of the ships in Blackbeard's fleet. He was actually shot in the knee by Blackbeard himself. Though this shooting was likely an accident – Blackbeard was apparently aiming at another crew member, but firearms were notoriously inaccurate at the time – it permanently disabled Hands. He was captured and taken to Williamsburg, Virginia for trial after Blackbeard's death, but he was pardoned in exchange for testimony against corrupt officials with whom Blackbeard had conspired. How, when, and where he died is unknown, but legend has it that he died a beggar in London. It is generally assumed that RLS probably read about Hands in Captain Charles Johnson's A General History of the Robberies and Murders of the Most Notorious Pyrates (1724). Though the Israel Hands in Treasure Island bears little resemblance to his namesake, this gives further credence to the idea that RLS did know at least some things about real-life pirates and piracy before he wrote Treasure Island.
Squire Trelawney is quite probably named after Edward Trelawney, the British governor of Jamaica from 1738-1752. Again, there's pretty clearly not much resemblance, which RLS himself acknowledged in the letter reproduced above.
Finally, the Admiral Benbow Inn (which I realize isn't technically a character) is named after Admiral John Benbow (1653-1702), an English Royal Navy officer. He is something of a legendary figure, with several stories of dubious verity floating around his legacy. For example, it was claimed that he cut off and salted the heads of 13 Moors who were slain aboard his ship, then took them to Cadiz to claim a reward from the magistrates. He served in the West Indies, defending the interests of the English Crown in Barbados. He also pursued pirates all the way across the ocean to Newfoundland. He died in Jamaica, likely as a result of a festering battle wound. He was quite famous in his time, with "Brave Benbow" memorialized in the name of a battleship, a monument, and even an alehouse song.
Our thrilling adaptation of Treasure Island runs Nov 22-Dec 24. Click here for more information and tickets.
Want to learn more? Check out these books!
Ernest Mehew, editor. "Selected Letters of Robert Louis Stevenson".
Irving S. Saposnik. "Robert Louis Stevenson".
Children: Jason Porterfield. "Treasure Island and the Pirates of the 18th Century".