2021-22 Arts Education Programs
Bringing theatre into your classroom is a wonderful way to bolster your students' imaginations, problem-solving skills, team building, and enjoyment of reading. We look forward to supporting you in the wonderful work you do for kids!
This school year, we are offering Interactive Digital Story Kits, In-Class Performances, and free Reader's Theatre scripts.
**Check out the KOALA LOU page to see the days/times of upcoming public performances!**
---
The digital story kits take all the great curriculum ideas we created for our physical story kits in 2020-21 and make them more accessible. For each title, you will receive a copy of the book and a pdf with downloadable arts curriculum, including two reader's theatre scripts and exercises in writing, acting, visual arts, and movement. These can be purchased for an individual class, a grade band, or an entire school.
We are offering two different in-class, interactive performances this year: Koala Lou and an original class-devised piece called StoryMakers. A Book-It teaching artist will join your individual classroom to perform a piece for, and with, your students. These experiences include a study guide to deepen the discussion of the work, and classes ordering Koala Lou can purchase the digital story kit for a small fee.
Reader's Theatre scripts are a fantastic way to encourage reading, oral interpretation, public speaking, and creativity! We will have short original scripts based on folktales from around the world and popular curriculum themes, all for free!
---
2021-2022 Arts Education Season
DREAMERS (SOÑADORES)
Written & Illustrated by Yuyi Morales
Adapted by Angélica Duncan-Basile
Story Read by Angélica Duncan-Basile
All curriculum in both English and Spanish
Grades: K-5
Digital Kit: October 13, 2021 – June 30, 2022
---
THE BOOK ITCH: Freedom, Truth & Harlem's Greatest Bookstore
By Vaunda Micheaux Nelson; Illustrated by R. Gregory Christie
Adapted by Shermona Mitchell
Story Read by Bob Williams

Grades: 3-6
Digital Kit: February 3 – June 30, 2022
---
KOALA LOU  *Now Extended Through August*
By Mem Fox; Illustrated by Pamela Lofts
Adapted by Gillian Jorgensen
Directed by Zenaida Smith
Read & Performed by Jordi Montes
Grades: PreK-3
Digital Kit: February 4 – August 31, 2022
In-Class Performance: March 1 – June 24, 2022 (Tuesdays & Fridays)
Community Performance: March 1 – August 31, 2022 (available to public libraries, community centers, etc.)
---
TWO PROBLEMS FOR SOPHIA
By Jim Averbeck; Illustrated by Yasmeen Ismail
Adapted by Gillian Jorgensen
Story Read by Sarah Russell
Grades: K-5
Digital Kit: March 1 – June 30, 2022
---
STORYMAKERS
Created by Your Class & Book-It's Arts Education Department
Grades: 3-6
In-Class Performance: March 1 – June 30, 2022
---
READER'S THEATRE SCRIPTS
Short original scripts by local playwrights for all grade levels, with 4-20 roles for readers
Digital script sets for grades: 1-6, 2-8, 4-12, 5-12, 9-12
---
PRICING:
$50: Digital Kit for Single Classroom or Homeschool
$125: Digital Kit for Grade Band at School (e.g. all kindergarten classrooms)
$225: Digital Kit for Entire School
$40: Digital Kit Add-On with Purchase of In-Class Performance (Koala Lou only)
$200: In-Class Interactive Performance (Koala Lou)
$200: Public Community Performance (Koala Lou)
$175: In-Class Devised Performance (StoryMakers)
FREE: Reader's Theatre Scripts, Assorted Curriculum, and Teacher Chats
Free and reduced rates are available to all Title I schools.
---
Story Kit Read-Alouds were recorded at Seattle Center Studios.


Lexical matrices created by Rain City Reading.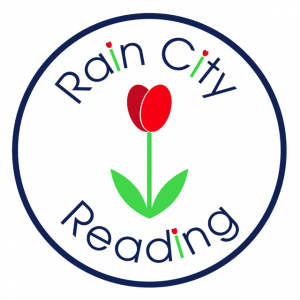 Book-It's Arts Education program is a rostered organization through The Creative Advantage.

Join Book-It's Arts Education team each month for a FREE, 60-minute workshop of our offerings this school year. Each session will focus on a different title or program. In the first half of each session, we will explore sample curriculum for that month's highlighted program, and in the second half of our time there will be a Q&A on the content of that curriculum and how to adapt it to fit into your classroom's needs.
We look forward to seeing you on Zoom!
---
Thursday, October 28, 4:15-5:15pm
Dreamers (Soñadores) by Yuyi Morales
Register for October Chat
Thursday, November 18, 4:15-5:15pm
The Book Itch by Vaunda Micheaux Nelson
Register for November Chat
Thursday, December 9, 4:15-5:15pm
Koala Lou by Mem Fox
Register for December Chat
Thursday, January 27, 4:15-5:15pm
Reader's Theatre Scripts
Register for January Chat

Thursday, February 17, 4:15-5:15pm
The Book Itch by Vaunda Micheaux Nelson
Register for February Chat

Thursday, March 24, 4:15-5:15pm
Koala Lou by Mem Fox
Register for March Chat

Thursday, April 21, 4:15-5:15pm
Two Problems for Sophia by Jim Averbeck
Register for April Chat

Thursday,  May 12, 4:15-5:15pm
StoryMakers
Register for May Chat

Thursday, June 9, 4:15-5:15pm
2022-2023 Titles, Workshops, & Residencies
Join Book-It's Arts Education team to learn about the titles, workshops, and residencies we'll be offering during the 2022-2023 school year.
Register for June Chat

Welcome to the 2021-22 Digital Story Kits!
This is the page to access any of the 2021-2022 Digital Story Kits you've purchased. With these arts-infused exercises, you and your students will use your own lived experience and creativity to engage with the story in a deeper way.
You will have access to download files through June 30, 2022—please abide by the terms of your purchase agreement and do not share these files outside of your agreed licensing (single class, grade band, or whole school). If you would like to upgrade your access, please contact Jordi Montes at jordim@book-it.org.
---
PASSWORD-PROTECTED PAGES
Click the title for the kit you've purchased to access the password-protected page with the downloadable story kit and read-aloud video.
---
Looking to book an in-class performance of Koala Lou or StoryMakers? Click here to complete our programming request form.
| | |
| --- | --- |
| | Nicolás Esteban Basile Úbeda (Translator: Dreamers/Soñadores) is an Argentinian immigrant living in Tacoma with his wonderful wife, Angélica Duncan-Basile. When he is not translating with Book-It, he likes to spend his time rock climbing and mountain biking. But above all he is very happy to contribute to the program as an adapter and translator. |
| | Annika Bennett (Playwright: Amelia Earhart Forever and Midsummer Mischief) is a Seattle-based playwright and theater administrator who also writes for a popular mystery-thriller fiction podcast. She loves writing plays because she firmly believes there is nothing better than working with your friends to bring a story to life. She's also a big fan of backpacking trips, Vietnamese food, and coaxing plants to grow in her teeny tiny garden in Eastlake. |
| | Andrew Lee Creech (Playwright: The Catch of the Century) is an award-winning writer, performer, and content creator hailing from Seattle. He is the creator of The Legacy Plays Project—a nine-play, multi-century-spanning meditation on the lives and journeys of Black Americans during pivotal moments in American history (currently in development). Commissions: ACT/Trial & Error Productions (Current). Full-length plays: When We Rise, Last Drive to Dodge (2021 Ashland New Plays Festival winner), Riverwood, JOURNEY WEST! The Legend of Lewis & Clark. His work has been developed and presented with ACT, Seattle Public Theater, Copious Love Productions, and others. Andrew is honored to be working with Book-It, a place where two of his greatest passions, reading and theatre, collide! |
| | Angélica Duncan-Basile (Adapter/Translator/Read-Aloud Performer: Dreamers/Soñadores) You might remember Angélica as a Book-It touring actor, when she performed as Ada in Ada's Violin or Mary Lennox in The Secret Garden. She is thrilled to return to Book-It as an adapter and translator for their Arts Education program. Bringing stories to life and sharing them with audiences is one of the most rewarding and fulfilling endeavors she could be a part of! |
| | Mary Hildebrand Nagler (Puppet Builder/Coach: Koala Lou) is the Artistic Director of Whorls of Wonder Puppet Theater. She is a member of UNIMA International, and recently received their scholarship to study remotely with Bernd Ogrodnik in his Academy of the Wooden Puppet. She is a member of the Puppeteers of America, The San Francisco Bay Area Puppeteers Guild, and is President of the Puppetry Guild of Portland. A core member of the PDX Puppet Collective, she has helped develop programs and taught numerous workshops and college classes in Puppetry. It has been a delight to work with the Book-It crew on Koala Lou! http://www.whorlsofwonder.com |
| | Gillian Jorgensen (Adapter: Koala Lou and Two Problems for Sophia) is the education director of Book-It Repertory Theatre. Her storytelling and teaching skills were honed through 25 years of devoted work as a teaching artist and playwright, specializing in devised work and creative drama. Gillian has adventured through imaginary worlds with thousands of children, from Seattle to Tokyo, making up new games, characters, and lore along the way. Her original scripts include The Nut-Brown Girl and Tigery and Heavens-to-Betsey Get Lost in the Salad Bar (Seattle Public Theater), No Way Out (Live Girls Theater), and My Pet and My Dead Pet (14/48 Projects). She also created and developed Youth Theatre Northwest's Haunted Forest series and Annex Theatre's Ghosty series. Gillian holds a BS in Theatre from Northwestern University, with continued education as a referee for Seattle Derby Brats and PFM Roller Derby. She is thrilled with her ever-growing TBR pile of books in all genres for all ages. |
| | |
| --- | --- |
| | Leanna Keith (Composer: Read-Aloud Theme Song) A freelance flutist, artist, improviser, and composer in the Seattle area, Leanna Keith delights in creating sound experiences that make audiences laugh, cry, and say: "I didn't know the flute could do that!" Her performance artworks have focused on cultural connection and the breaking of audience/performer boundaries. She is dedicated to playing music by composers who are still living, and advocates for the usage of music as social activism. Her latest album which she composed, performed, recorded and mixed, TAROT Album, released in 2021. Leanna is the professor of flute at Cornish College of the Arts. |
| | Sien Méndez (Playwright: El Cuenco Verde and Hyacinthus and Apollo) is a Seattle-based performing and visual artist and is training to become an art therapist. They are currently pursuing their MA in Clinical Mental Health Counseling and Art Therapy at Antioch University and have a BFA from Cornish College of the Arts. They've worked with Book-It Arts Education in the past as an actor in the brief 2020 tour of Possum Magic, and they are so excited to keep telling stories! |
| | Jordi Montes (Actor/Read-Aloud Performer: Koala Lou) has been a huge fan of Book-It and is lucky enough to, once again, work with them, and on this beautiful story. She has been an artist of the Seattle theatre scene for about 10 years, having been seen on stage working with theatre companies such as Book-It, 14/48 Productions, Annex Theatre, Fantastic Z Theatre, Forward Flux, Live Girls!, and Unexpected Productions. |
| | Cory Southwell (Costume/Properties Designer: Koala Lou) is a Seattle-area based teaching artist, designer, director, and stage manager. Currently, Cory is the Program Director for Youth Theatre Northwest (YTN), where he recently directed The Thing About Unicorns and created props and puppets for The Wizard of Oz. This spring, Cory will be directing a production of Charlie and the Chocolate Factory, also at YTN. Cory is a graduate of Emerson College, with a degree in Theatre Education. Upon moving to Seattle in 2011, he completed Seattle Children's Theatre's education internship and teaching apprenticeship. Additionally, Cory has been a state judge for the Washington State Poetry Out Loud Festival, completed the Washington State Teaching Artist Training Lab, and designed props for The Museum of Pop Culture (MoPop). |
| | Greg Thornton (Curriculum Writer: The Book Itch) is an artist-activist who lives in Seattle. He is a visual artist and has worked as a teaching artist for the past nine years, in collaboration with Arts Corps, Seattle Public Schools, Center for Children and Youth Justice, and The Vera Project, among other local schools and organizations. Greg's visual arts lesson plans encourage and inspire his students to engage in self-expression and allow a space for his students to tell their truth through art. Greg's classrooms provide a safe place for students to focus on their own growth and identity in a nonjudgmental setting. In addition to being a full-time teaching artist, Greg runs a small business called Black Iconic T-Shirts, which produces t-shirts that celebrate important individuals in black culture and history by combining portraits with Hello My Name Is… tags that invite the viewer into each person's life and accomplishments. www.blackiconictshirts.com |
| | Wilysha Nicole Walton (Curriculum Writer: The Book Itch) is an actor, singer, dancer, and playwright born and raised in Sacramento, California and is now currently living in Seattle. She has been a part of theatre in some way since she was eight years old. She studied theatre at Cornish College of the Arts, where she received her degree in Theatre Arts. She wrote two plays for Book- It's 2022 Arts Education season, one of which is titled The Girl and the Butterfly. |