2021-22 Arts Education Programs
Bringing theatre into your classroom is a wonderful way to bolster your students' imaginations, problem-solving skills, team building, and enjoyment of reading. We look forward to supporting you in the wonderful work you do for kids!
This school year, we are offering Interactive Digital Story Kits, In-Class Performances, and Reader's Theatre scripts.
---
---
The digital story kits take all the great curriculum ideas we created for our physical story kits in 2020-21 and make them more accessible. For each title, you will receive a copy of the book and a pdf with downloadable arts curriculum, including two reader's theatre scripts and exercises in writing, acting, visual arts, and movement. These can be purchased for an individual class, a grade band, or an entire school.
We are offering two different in-class, interactive performances this year: Koala Lou and an original class-devised piece called StoryMakers. A Book-It teaching artist will join your individual classroom to perform a piece for, and with, your students. These experiences include a study guide to deepen the discussion of the work, and classes ordering Koala Lou can purchase the digital story kit for a small fee.
Reader's Theatre scripts are a fantastic way to encourage reading, oral interpretation, public speaking, and creativity! We will have 2-3-page, original scripts based on folktales from around the world and popular curriculum themes for a small fee, and we will offer a few scripts that you can download and use for free!
---
2021-2022 Arts Education Season
September 15: Orders are open!
Request Arts Ed Programming
---
DREAMERS (SOÑADORES)
Written & Illustrated by Yuyi Morales
Adapted by Angélica Duncan-Basile
Story Read by Angélica Duncan-Basile
All curriculum in both English and Spanish
Grades: K-5
Digital Kit: October 13, 2021 – June 30, 2022
Learn More: Dreamers/Soñadores
---
THE BOOK ITCH: Freedom, Truth & Harlem's Greatest Bookstore
By Vaunda Micheaux Nelson; Illustrated by R. Gregory Christie
Story Read by Bob Williams

Grades: 3-6
Digital Kit: January 3 – June 30, 2022
---
KOALA LOU
By Mem Fox; Illustrated by Pamela Lofts
Adapted by Gillian Jorgensen
Directed by Zenaida Smith
Read & Performed by Jordi Montes
Grades: PreK-3
Digital Kit: January 3  – June 30, 2022
In-Class Performance: January 3 – March 31, 2022
Community Performance: January 3 – March 31, 2022 (available to public libraries, community centers, etc.)
---
TWO PROBLEMS FOR SOPHIA
By Jim Averbeck; Illustrated by Yasmeen Ismail
Adapted by Gillian Jorgensen
Story Read by Sarah Russell
Grades: K-5
Digital Kit: February 3 – June 30, 2022
---
STORYMAKERS
Created by Book-It Arts Education Department
Grades: 3-6
In-Class Performance: March 1 – June 30, 2022
---
READER'S THEATRE SCRIPTS
2-3 page original scripts for all grade levels, with 4-20 roles for readers
Digital script sets for: PreK, K, 1-2, 3-4, 5-6, 7-8, and 9-12
Available: January 3 – June 30, 2022
Throughout winter and spring, reader's theatre scripts will be available in sets of 3-5 per grade band, beginning with grades 1-6. Each script is written by a local playwright. Please contact us for more information about available sets.
---
PRICING:
$50: Digital Kit for Single Classroom or Homeschool
$125: Digital Kit for Grade Band at School (e.g. all kindergarten classrooms)
$225: Digital Kit for Entire School
$40: Digital Kit Add-On with Purchase of In-Class Performance (Koala Lou only)
$200: In-Class Interactive Performance (Koala Lou)
$200: Public Community Performance (Koala Lou)
$175: In-Class Devised Performance (StoryMakers)
$10: Reader's Theatre Scripts (per title)
FREE: Reader's Theatre Scripts, Assorted Curriculum, and Teacher Chats
Free and reduced rates are available to all Title 1 schools.
---
---
Story Kit Read-Alouds were recorded at Seattle Center Studios.


Lexical matrices created by Rain City Reading.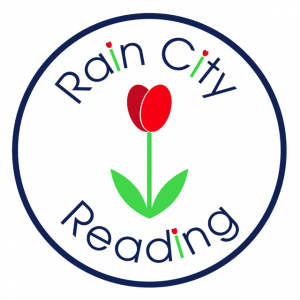 Book-It's Arts Education program is a rostered organization through The Creative Advantage.